Joby Aviation's first production air taxi cleared for flight tests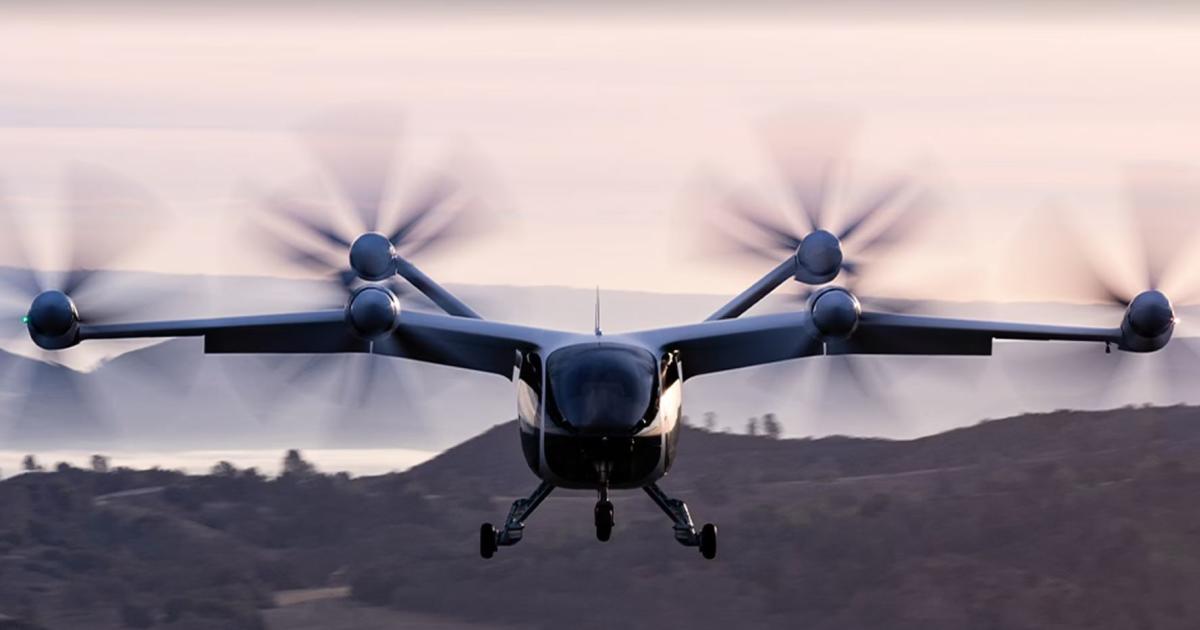 Joby Aviation has been cleared by the FAA (Federal Aviation Authority) to start flight tests on its first production prototype air taxi, the company wrote in a press release. It's a large step in the company's aim to start shipping the eVTOL aircraft (electric vertical takeoff and landing) to customers in 2024 and launch an air taxi service by 2025.
"The aircraft will now undergo initial flight testing before being delivered to Edwards Air Force Base, California, where it will be used to demonstrate a range of potential logistics use cases," Joby wrote.
The aircraft can take off and land like a helicopter, then tilt its six rotors horizontally and fly like an airplane at up to 200 MPH. It's designed to carry a pilot and four passengers over a distance up to 100 miles on a charge — enough range for most types of air taxi operations. At the same time, Joby claims it's nearly silent in cruise mode and 100 times quieter than conventional aircraft during takeoff and landing.
Joby's first production prototype recently rolled off the company's assembly line in Marina, California. The plant was built in partnership with Toyota, Joby's largest investor with a $394 million stake. Cementing that relationship, Joby announced that it was appointing Toyota North America CEO Tetsuo (Ted) Ogawa to the board of directors.
With the the FAA's special airworthiness certificate in hand, Joby can perform flight tests of full production aircraft, following tests with full-scale prototypes that began in 2017. In May last year, the company received another crucial permit, the FAA's Part 135 air carrier certificate for commercial operations. It recently teamed with Delta Air Lines to offer travel to and from airports, and its website shows a scenario of flying from downtown NYC to JFK airport in just seven minutes compared to 49 minutes in a car.
Now, Joby must clear the largest hurdle with full FAA type and production certification in order to take paying passengers on commercial flights. That's likely about 18 months away, aerospace engineer and Vertical Flight Society director Mike Hirschberg told New Scientist. Its first customer would be the US Air Force, as part of a $131 million contract under the military's Agility Prime program, with deliveries set for 2024.
Alll that puts the company tantalizingly close to delivering a true air taxi service, something that has eluded numerous other manufacturers to date. Last year, the Kittyhawk aircraft backed by Larry Page shut down, and other companies like Ehang, Archer, Volocopter and even Airbus aren't as far along as Joby. "This first aircraft coming off our pilot manufacturing line is a really, really big deal for the company," Joby CEO JoeBen Bevirt told TechCrunch.
All products recommended by Engadget are selected by our editorial team, independent of our parent company. Some of our stories include affiliate links. If you buy something through one of these links, we may earn an affiliate commission. All prices are correct at the time of publishing.
Published at Fri, 30 Jun 2023 09:35:26 +0000