Logitech's G Cloud Gaming handheld arrives in Europe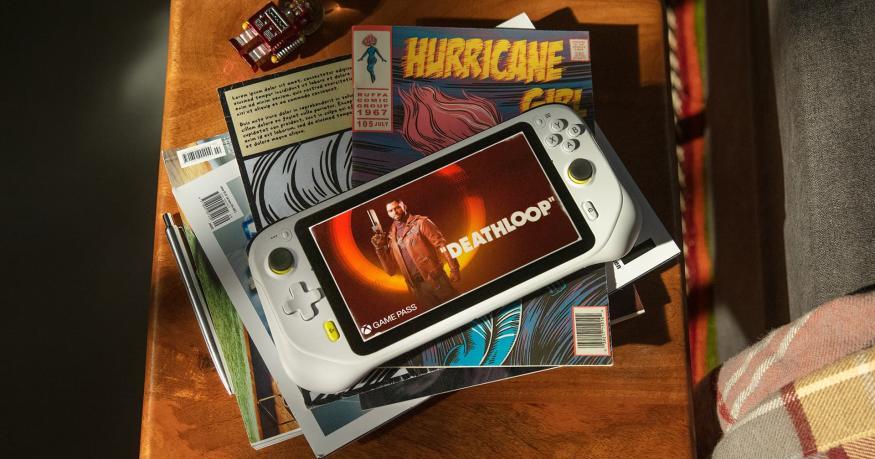 After launching in North America and Taiwan, Logitech's unusual and relatively expensive G Cloud Gaming Handheld is coming to Europe, the company announced. It's now available in the United Kingdom, Germany, France, Italy, Spain, Norway, Denmark, Sweden and Finland, with special launch goodies like six months of Xbox Game Pass Ultimate.
With a seven-inch 1080p touchscreen and gamepad controls, the Logitech G Cloud resembles handheld gaming devices like the Razer Edge and Ayaneo Air Pro, or even a smaller version of the Switch or Steam Deck. However, it only packs middling specs like a mid-range Qualcomm 720G SoC, 4GB or RAM and Bluetooth 5.1/WiFi 5. That's because it's specifically designed for cloud gaming from services like Xbox Game Pass and GeForce Now, and can also be used to stream console/PC games remotely.
Given the limited specs, the $350 price raised some eyebrows, though it normally retails for about $300. Since it shipped in December, Logitech has added a number of new features like virtual button mapping for touch-based mobile games, control customization settings and dead zones, and official support for Shadow PC. The latter service allows you to effectively "rent" a reasonably powerful PC starting at $30 per month and play games on it.
In any case, the G Cloud Gaming Handheld has apparently seen enough success for Logitech to bring it to territories outside North America. As mentioned, Logitech is throwing in up to six months of Xobx Game Pass Ultimate (depending on the country), along with a month of NVIDIA GeForce NOW Priority and a month of Shadow PC. It'll be available starting May 22nd for €359 / £329.
Published at Tue, 16 May 2023 14:15:51 +0000