Ariana Madix: Tom Sandoval Started Banging Raquel the Day My Dog Died!
Well, it's not like Tom Sandoval had a lot of fans going into this week.
But the latest news about Sandoval's affair with Raquel Leviss might convince the dozen or so schmucks who are still defending him that it's time to finally bail on this philandering wannabe rock star.
We've known for quite some time, of course, that Tom cheated on Ariana Madix with her close friend Raquel.
But until today, we didn't know exactly how and when the affair began — and folks, prepare to think even less of Mr. Sandoval.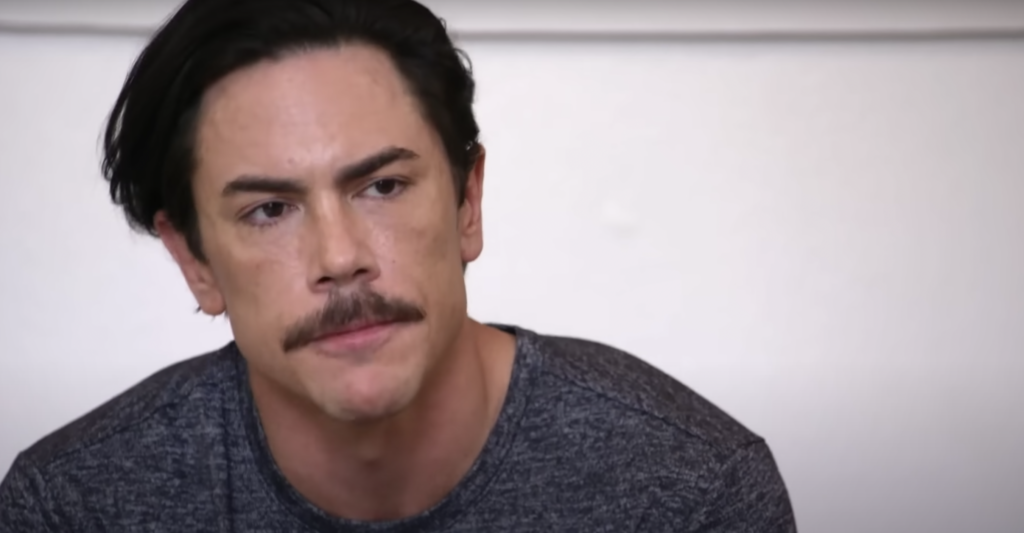 Bravo has released a preview clip ahead of Wednesday night's season finale, and the scene shows Ariana explaining how she found out about Tom's cheating.
It seems that while attending an event at TomTom back in March, Ariana discovered an intimate FaceTime conversation (with visual aides) between Sandoval and Leviss — one that Tom had recorded on his phone!
Yes, this man had the audacity to record his phone sex chats with his side-piece for later enjoyment.
And folks, buckle up, because things only get worse from here:
"I called Raquel and I started like, making her like, f—ing tell me what the f—? When did this start?" Ariana recalls in the scene above.
"She said, 'Right after the girls trip.' I'm like, 'You mean right after Charlotte died?'"
Charlotte is Ariana's dog who passed away during this season's girls' trip to Las Vegas.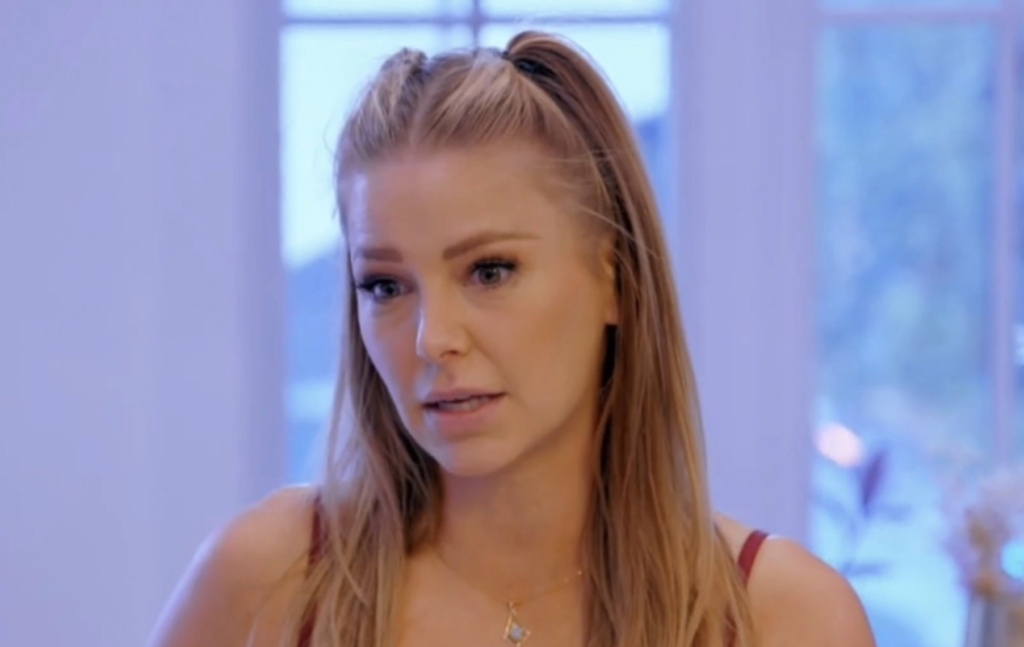 Ariana rushed home when she got the sad news, and the other ladies stayed behind for a disastrous vacation, during which Raquel hooked up with (a still-married) Oliver Saunders, despite the fact that Lala Kent had already expressed interest in him.
It was the first real indicator that Single Raquel might be sort of a shady character.
Little did we know how many lies and betrayals still laid ahead!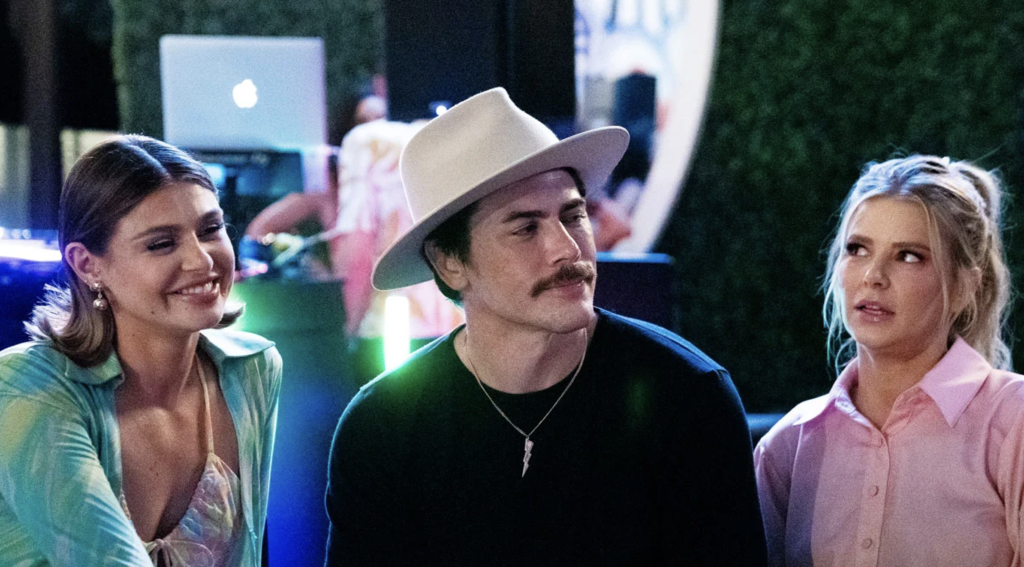 Ariana says that when she interrogated her, Leviss admitted to kissing Tom seven months prior, right after Charlotte died.
But it was Sandoval who confessed that things actually went much further than a mere kiss.
"He said, well, they actually f—ed in her car that night," Ariana told Scheana and Katie, adding:
"And he didn't have a key to get in so he had to ring the doorbell and I had to let him in."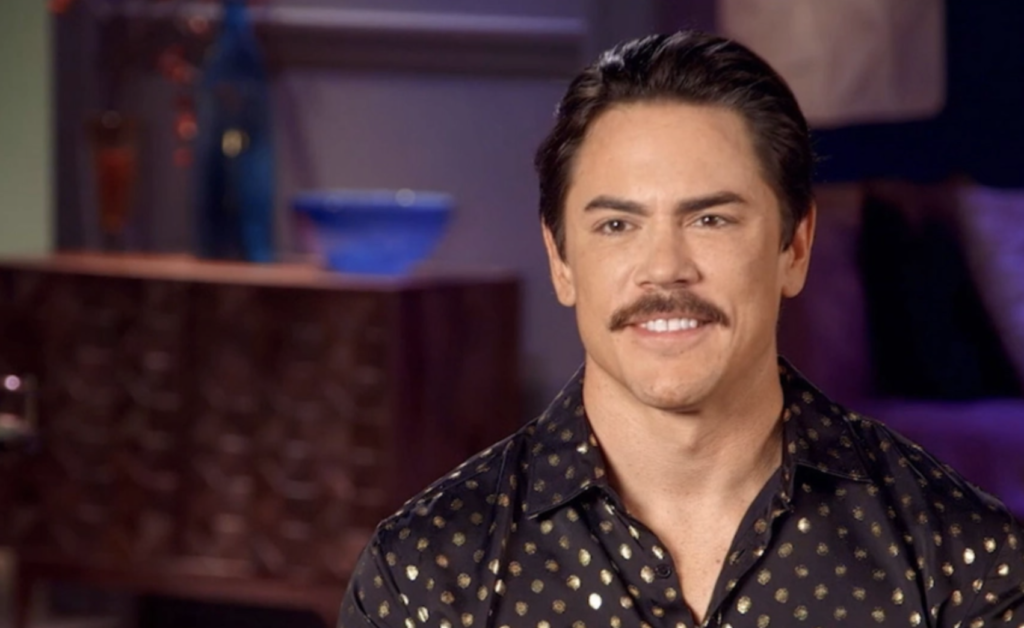 Yes, Tom banged Raquel in her car then casually buzzed his live-in girlfriend to let him inside their home, where he presumably curled up in bed next to her.
If Sandoval wasn't The Most Hated Man on Reality TV before, he's certainly earned that title now!
Last week's episode was supposed to be the season 10 finale (and if you watched it, you know it had a very finale-ish vibe).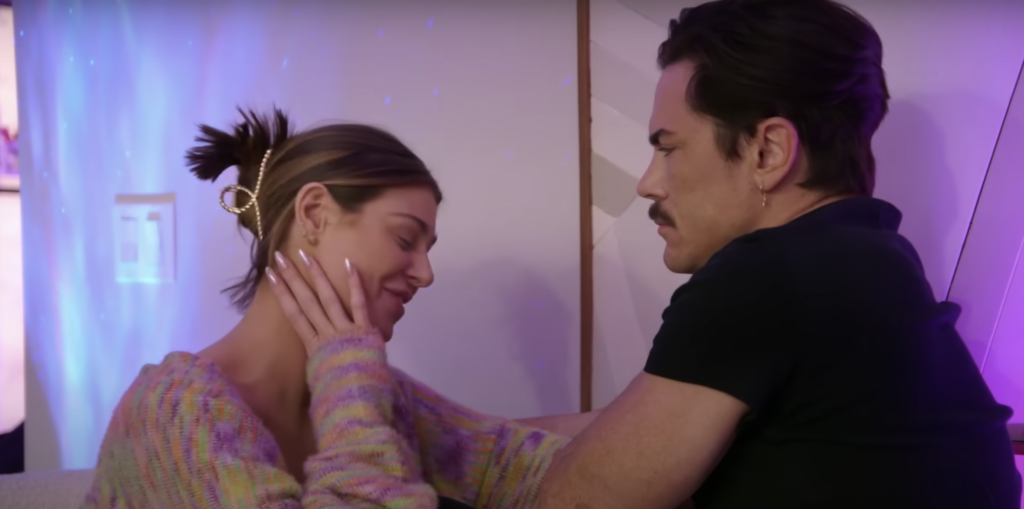 But producers made the wise decision to shoot a new episode that will be all about the Scandoval.
It's the episode we've been waiting for since word of the affair first got out back in March.
And it promises to be an infuriating hour of television!
Published at Tue, 16 May 2023 18:18:41 +0000