DeepOcean's Fleet Gets a Boost with Olympic Ares Vessel Charter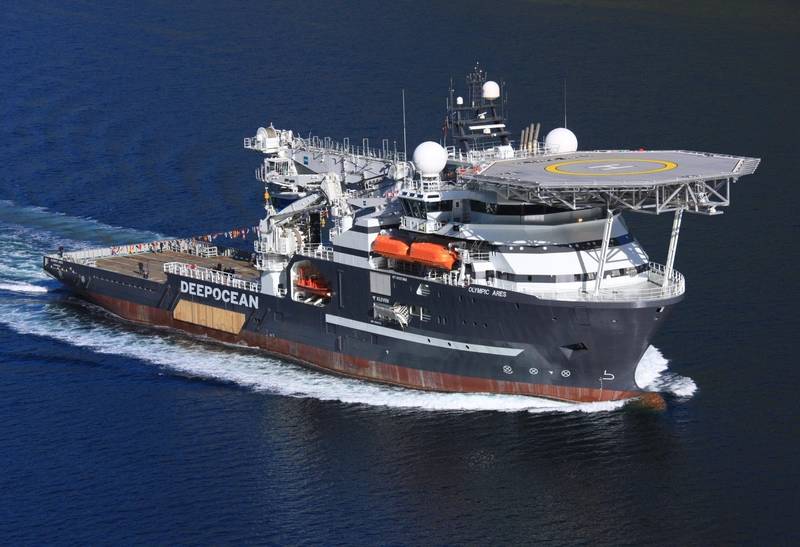 Subsea services firm DeepOcean has taken the Olympic Ares multi-purpose support vessel (MPSV) on a two-year charter. The vessel is owned by the Norwegian shipowner Olympic Subsea.
The vessel is a modern construction support vessel equipped with a 250 Te crane. It will provide subsea inspection, maintenance, and repair (IMR), light construction, and recycling services to DeepOcean's clients in the offshore renewables and oil and gas industries.
Øyvind Mikaelsen, CEO of DeepOcean said: "Operators of offshore wind farms and oil and gas assets approach DeepOcean because they know we have a 300-strong engineering hub with extensive experience from planning subsea inspection, maintenance and repair operations. The vessels we charter are necessary platforms to execute the work. Adding Olympic Ares to our fleet allows us to further enhance our capacity within this field," says
The charter contract will start in the first quarter of 2023 and have a firm hire period until the end of 2024, with option to extend the contract.
Olympic will upgrade the vessel's DP system during 2023.
The Olympic Ares will be equipped with 2 x Schilling HD ROVs and DeepOcean's dedicated infrastructure.
Published at Wed, 22 Mar 2023 08:04:59 +0000