Amy Robach and T.J. Holmes: Fired from GMA3 in Wake of Explosive Love Affair!
Amy Robach and T.J. Holmes may be in love.
But they're reportedly out of a job.
The journalists will NOT return to co-host the third hour of Good Morning America, according to Us Weekly sources, a few weeks after they were pulled off air amid an investigation into their personal relationship.
As previously detailed, Robach and Holmes (both of whom are married) were photographed getting quite cozy together late last year.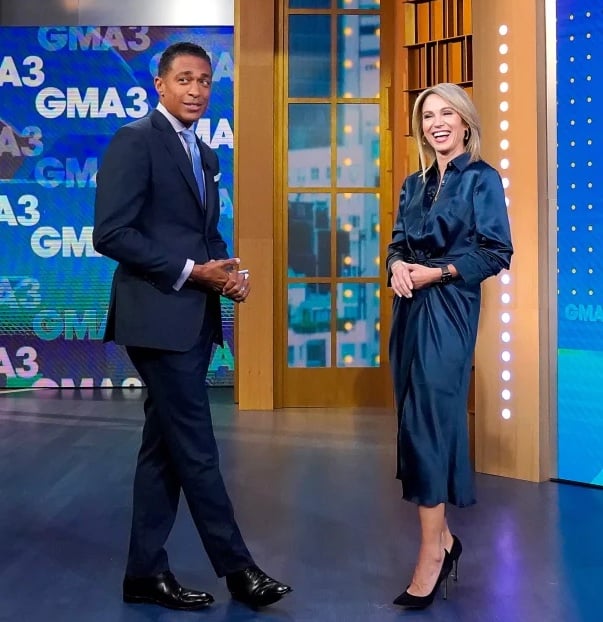 "Amy and T.J are out, a decision has been made," an insider told the aforementioned tabloid on Friday about Robach and Holmes.
"The network is negotiating with them on their exit deals and an announcement."
The television personalities were yanked from the air one week after the aforementioned snapshots surfaced.
Neither has made a public comment about the scandal or the ensuing professional punishment.
The photos were taken while the reporters were seemingly on a trip together to upstate New York and they included at least one snapshot of Holmes touching his colleague's rear end.
Both stars deleted their social media accounts in response to the scandal.
Robach's husband, actor Andrew Shue, then took down all references to his wife from his social media account after these images went viral.
The spouses have been married since 2010 and allegedly separated this summer; their divorce paperwork is expected to be finalized any week now.
For his part, Holmes filed for divorce from wife Marilee Fiebig in December after 12 years as husband and wife.
The two share 9-year-old daughter Sabine, while the former CNN correspondent is also the father of daughter Brianna and son Jaiden from his previous marriage to Amy Ferson.
"10 years ago, Marilee Feibig married me," Holmes wrote in a semi-cryptic 2020 Facebook post, adding back then:
"And despite my best efforts, she remained married to me the past 10 years. That's not hyperbole. I'm not being dramatic. I gave her plenty of reasons, excuses, and opportunities to walk her fine ass out the doooooooor."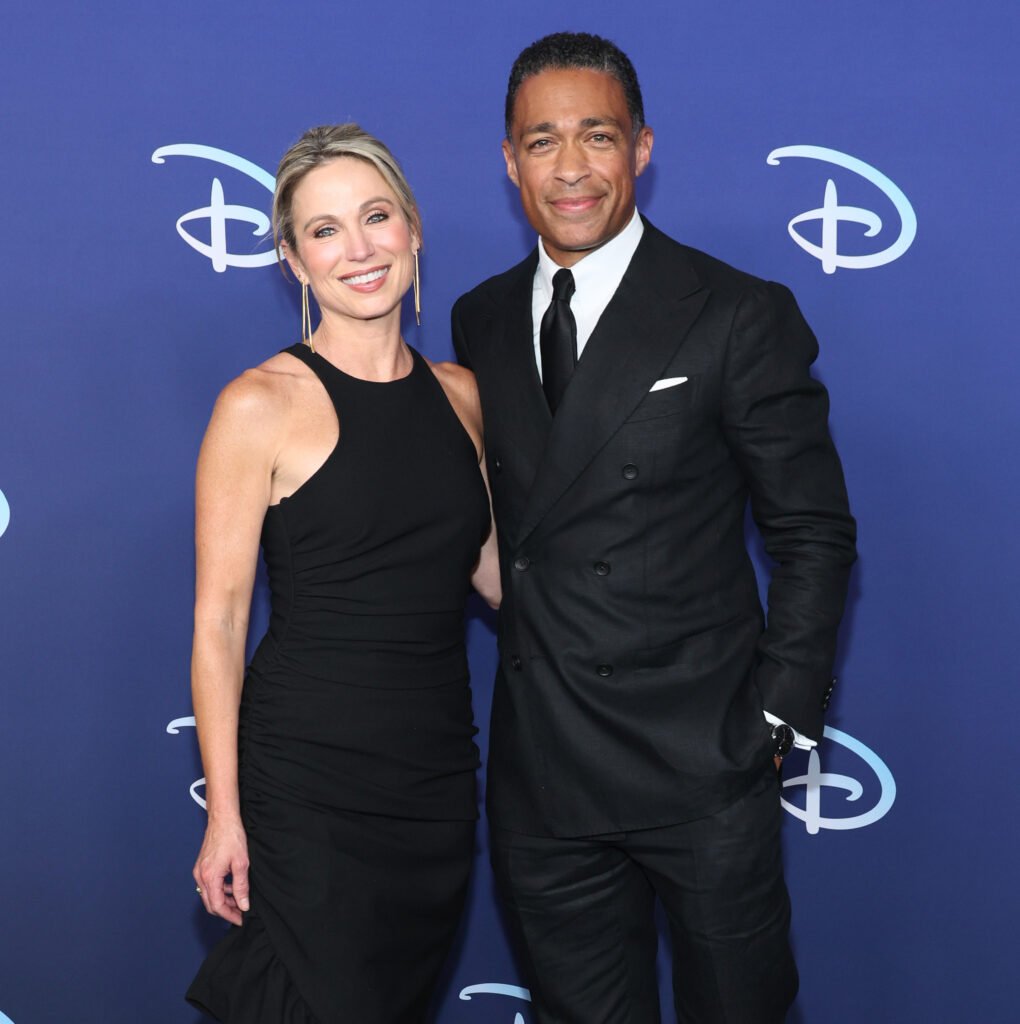 Even if this firing news proves to be true, we doubt this is the last we've heard about Robach and Holmes in regard to GMA3, the spinoff of Good Morning America.
Sources have told TMZ that both of these lovers have hired attorneys to possibly file a lawsuit against ABC for unlawful termination.
This website reports that "the lawyers will pose this question to ABC … Has ABC ever used the morals or conduct clause to fire or discipline 2 consenting adults at equal levels when both were white?
The insiders go on to note it would be telling if this is the first time ABC invoked the morals clause under these circumstances — with a Black and a White anchor.
Indeed, things may soon turn very ugly and extremely personal.
Until then, Robach and Holmes don't seem too bothered.
They engaged in some hot and heavy PDA shortly after the calendar flipped to 2023, much to the chagrin and annoyance of Holmes' soon-to-be-ex-wife.
Published at Fri, 13 Jan 2023 17:58:30 +0000