Update (11:00AM ET): Twitter appears to have pulled a PayPal, and promptly re-instated the post in question after a blowback on the social media site about the censoring. As of about noon on the East Coast Sunday, the Tweet was once again showing up under Florida Surgeon General Dr. Joseph Ladapo's feed.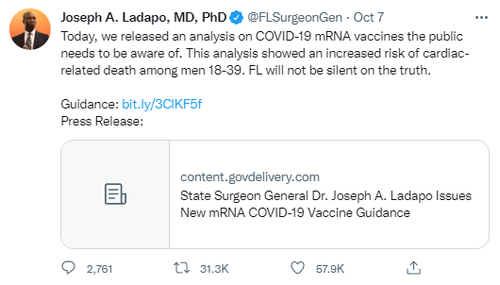 Earlier in the day we reported that Twitter censored Florida Surgeon General Dr. Joseph Ladapo's tweet about a new Covid vaccine study that "the public needs to be aware of." He said, "this analysis showed an increased risk of cardiac-related death among men 18-39. FL will not be silent on the truth."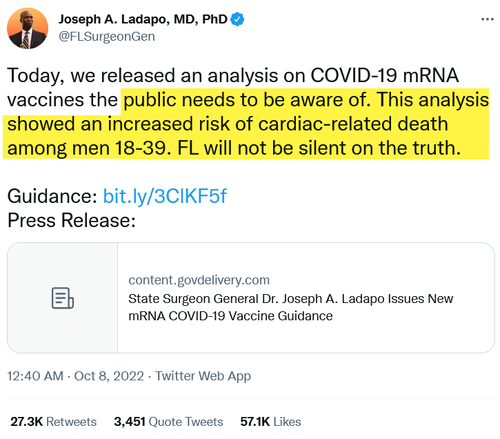 It hasn't even been a full 24 hours since Ladapo tweeted it out. And now, the tweet is removed and replaced with a message from Twitter that reads: "This Tweet violated the Twitter Rules." A backlink was also provided that reads: "Learn more."
There was no explanation of why the tweet was removed, though the backlink said the content "may contain disputed or misleading information."
People were furious on Twitter for the big tech's censorship of a government official.
That is a very good point.