The Morning After: Amazon's Halo Rise sleep tracker is surprisingly helpful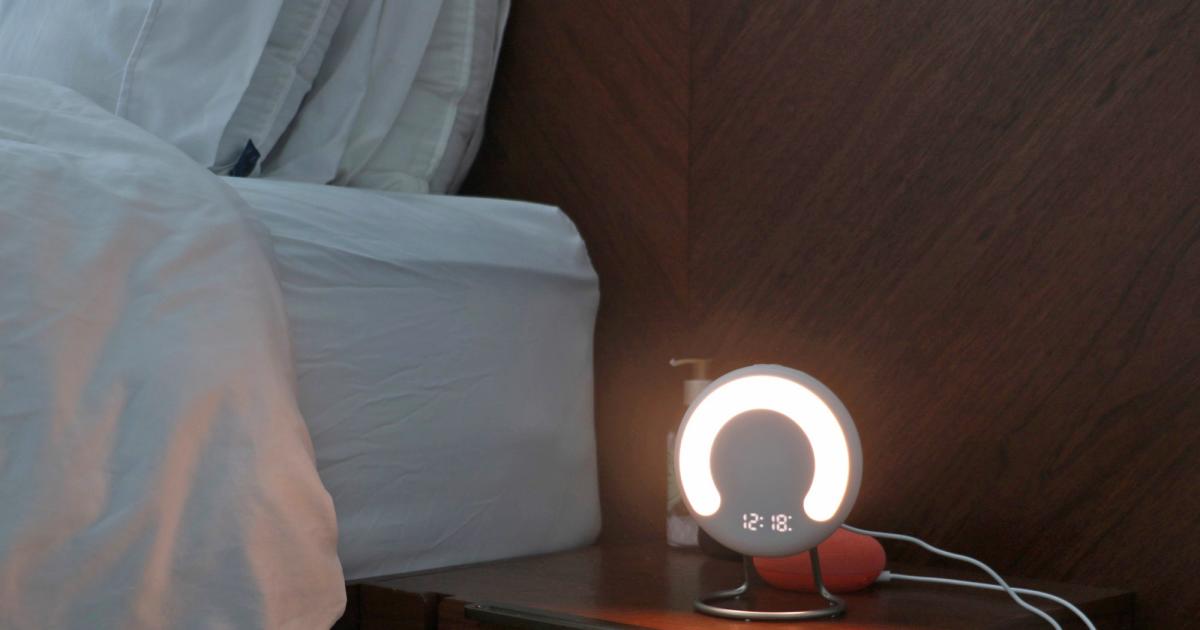 The Halo Rise is also a small but significant piece of Amazon's ongoing foray into health and wellness. For $140 (on sale now for $100), the Rise uses motion sensing to predict and track your breathing rate and calculate how long you've slept.
Like Google's Nest Hub, which also uses motion detection to track your sleep, the Halo Rise must be beside your bed, within arm's reach. When you wake up, Amazon will show you a summary of the last night, including a score and the time you slept. It'll also congratulate you on doing well or caution you to go easy that day if you didn't get enough rest.
With products like the Halo Band and app features like body composition scanning, mobility and posture assessment, as well as the controversial tone monitoring that monitors how you speak, the company is investing in health management tools. As Engadget's Cherlynn Low puts it in her review: "The question is whether we're willing to trade our personal data for the convenience of an all-Amazon healthcare solution."
– Mat Smith
The Morning After isn't just a newsletter – it's also a daily podcast. Get our daily audio briefings, Monday through Friday, by subscribing right here.
The biggest stories you might have missed
'Call of Duty' can detect and ban XIM-style cheat hardware
Kobo takes on the Kindle Scribe with improved Elipsa 2E e-ink tablet
The Ram 1500 REV electric truck beats F-150 Lightning with 500-mile range
'No Man's Sky' Interceptor update adds new ships, corrupt worlds and VR improvements
Top-down editing makes sense, but you might miss the fine controls.
Adobe Podcast, formerly Project Shasta, is a cloud-based audio production tool. As the name suggests, it's primarily for podcast production, though it might interest anyone that works with narrative audio. The main thing to know is there's no audio timeline here and no mixer view with channels. The first thing you'll notice is how it doesn't look like an audio editor at all. Podcast has a singular focus on audio, so there are no video editing, presentation or live streaming tools you might not need. Second would be some proprietary tools – notably Enhance Speech. With one click, this button transforms garbage audio recorded in the worst of rooms into something that sounds more professional. It's almost magic.
'It is unacceptable for Twitter to label us this way,' the public broadcaster's CEO said.
Twitter has added a label to NPR's main account to designate the public broadcaster as "US state-affiliated media." Such labels have typically been reserved for state-run organizations, such as RT and Sputnik in Russia and China's Xinhua News Agency. The labels appear on every tweet from the accounts they're applied to. NPR, an independent non-profit, says that on average, less than one percent of its annual operating budget comes from government grants. Meanwhile, the UK's BBC, largely funded by the government, still lacks the label.
Privacy experts say the rules would violate everyone's privacy, not just teens'.
Utah recently passed two laws that would drastically change how teens in the state can use social media. The new laws will impose strict rules on how companies handle teenagers' accounts. But among the most controversial aspects of the law is age verification. It requires companies like Snap, Meta and TikTok to confirm the ages of their youngest users to enforce age-based restrictions. Under the rules, which take effect next March, large platforms will no longer be able to simply allow teens to enter their own birthday at sign-up. But experts warn that focusing on age-based restrictions won't address the core safety issues lawmakers say they want to solve, like privacy. And age verification measures, like those in Utah, pose a significant threat to the privacy of all social media users, not just teens.
There's even a cinematic black-and-white mode.
God of War Ragnarök just got a pretty significant upgrade with a New Game+ that is much more than a simple rehash with tougher enemies. This NG+ is packed with features to squeeze more life out of last year's PlayStation hit. It includes new armor sets that bring unique gameplay mechanics to the table. The Zeus armor increases your magic and spell damage but places you at greater risk of incoming damage. The Spartan Armor, as the name suggests, eliminates all perks and stat boosts, increasing the challenge and leaving no room for error. If that wasn't tough enough, the level cap is increased for enemies and players. There's even a new black-and-white mode.
But you'll need to pay $23 or $30 for a box.
Best Buy announced today it's extending its gadget recycling program to include a new mail-in option. The retailer will provide a box for your used electronics, so you can ship them back for recycling, saving a trip to the store. However, you pay for the privilege: either a $23 small (9 x 5 x 3 inches) box for e-waste weighing up to 6 lbs and a $30 medium (18 x 14 x 4 inches) one supporting up to 15 lbs. After receiving it, you can pack in as many (approved) devices as you can fit, as long as they stay under the weight limit.
Published at Thu, 06 Apr 2023 11:15:05 +0000