Selena Gomez Ignores Feud Rumors, Announces Social Media Break for Most Relatable Reason …
Selena Gomez is beautiful, talented, and kind. Now, she's being almost jarringly relatable.
Earlier this week, some cute posts by Selena ignited some alleged shade from Kylie Jenner and Hailey Bieber.
It was weird. And it was toxic. Now, Selena says that she's just going to take a little break from social media.
Her reason for stepping back makes a lot of sense. If you're an adult, anyway.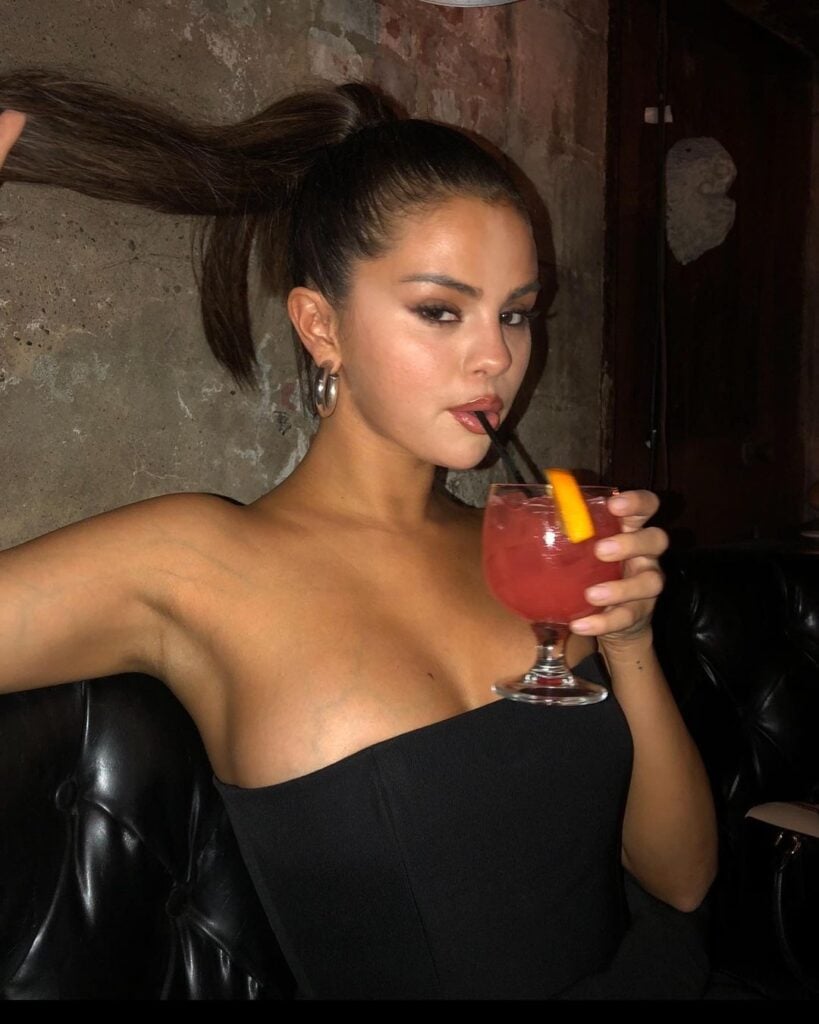 On Thursday, Selena Gomez took to Instagram to share a thirst trap so mind-boggling that we were nearly rendered senseless.
"I deleted this one time because I thought maybe it was too much," she captioned. "But eh."
Selena then added: "(taking a break from social)"

She did not only share this news on Instagram, but also on the algorithmic hell app, TikTok.
We had all seen the rumors of a feud with Kylie Jenner bubble up the day before. But Selena has insisted that Kylie wasn't insulting her.
"I'm gonna be taking a second from social media," Selena announced. "'Cause this is a little silly and I'm 30. I'm too old for this."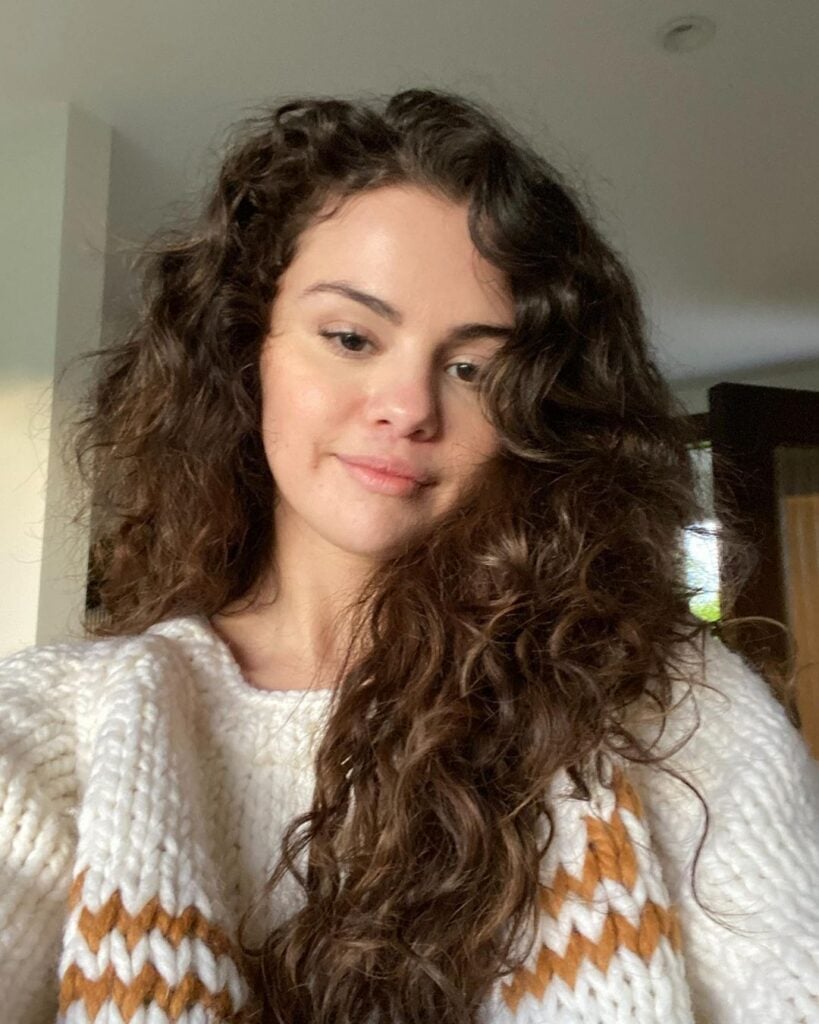 This week, there was just so much happening about Selena Gomez. She didn't actually do anything wrong. In fact, she did a lot of things right.
It began when she regain her crown as most-followed account on Instagram. She has held this title before. This time, she dethroned Kylie Jenner for the title. Yes, that will be important later.
Then, she made an innocuous post, discussing how she accidentally messed up her eyebrows. In the same breath, she praised Bella Hadid's beauty.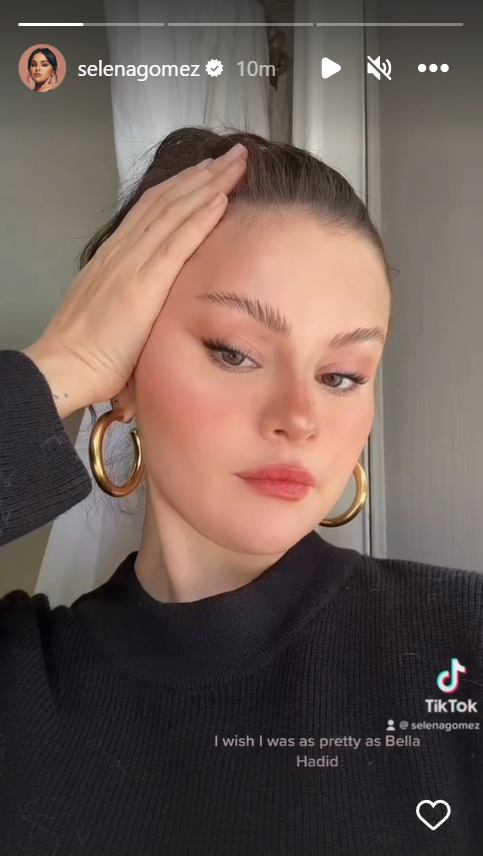 After labeling Bella as her girl-crush, Selena showed the damage to her eyebrows.
To "laminate" one's eyebrows means that a beautician chemically weakens the follicles for sculpting. At least, that's our very limited understanding of the process.
Selena showed the damage to followers on TikTok. Hopefully, it's nothing that an expert cannot remedy in good time.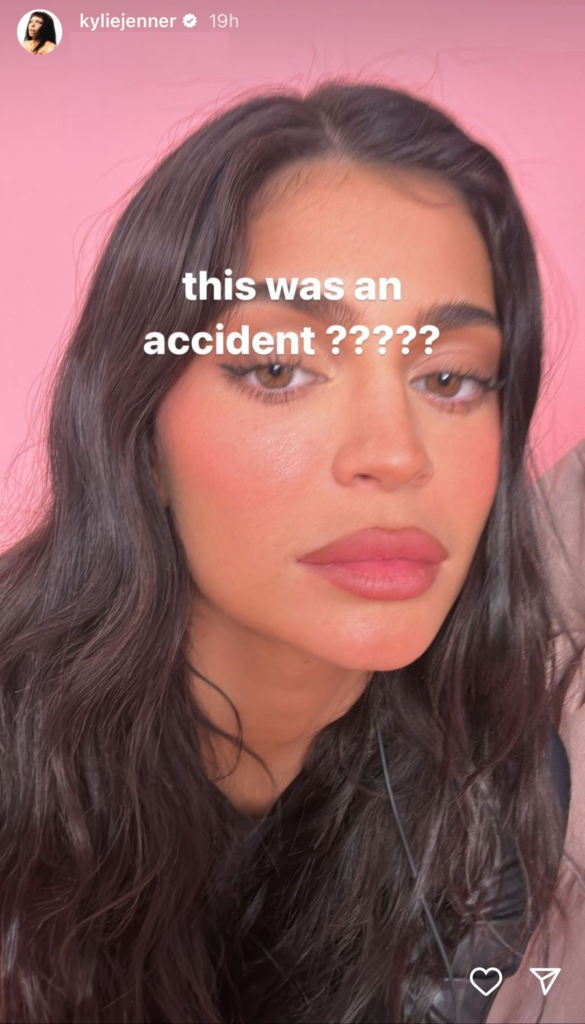 A lot of people absolutely refused to be normal about Selena's video. Whether it was the praise for Bella or the eyebrows, some reactions were odd.
And then Kylie Jenner posted the above Instagram Story. Just three hours after Selena posted her eyebrow mishap, Kylie showcased here eyebrows with "this was an accident?"
Maybe it was just weird timing. Weird timing from the former most followed Instagram account.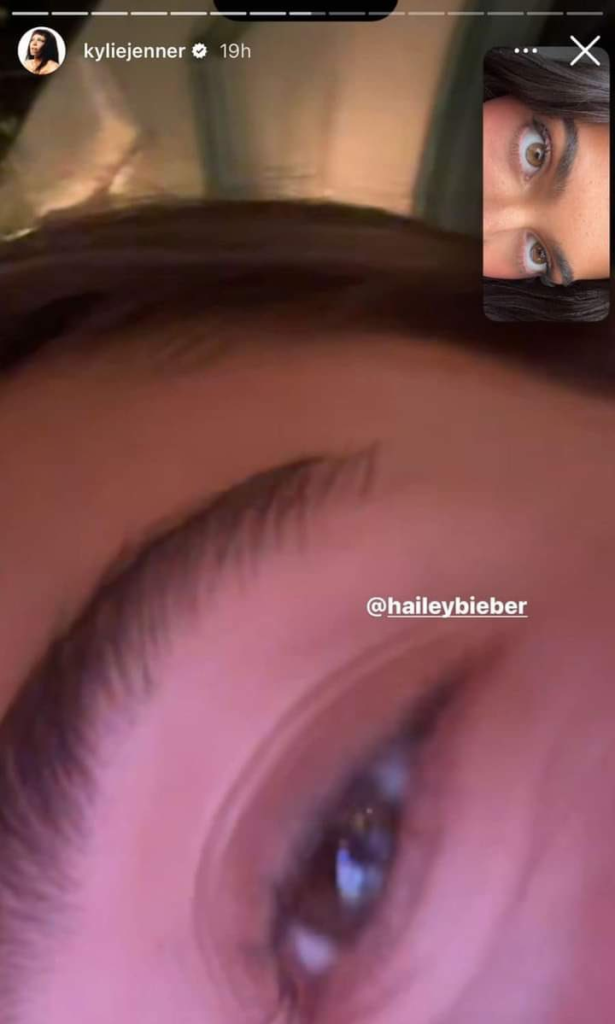 Was this also a coincidence? Kylie shared a look at her video chat with Hailey Baldwin Bieber. Both had their screens zoomed in on their eyebrows.
Why Hailey? Well, they're friends. But also … Hailey is married to Justin Bieber. Justin isn't just Selena's ex. Just months before he proposed to Hailey, he seemed eager to marry Selena.
Obviously, that's not Hailey's fault. But there is a public perception, be it true or otherwise, that Hailey feels "obsessed" with Selena. So … this whole eyebrow thing looked like shade, from her and from Kylie.
If you think that we're stirring up drama out of nowhere, we must regrettably inform you that this is not the case.
Instead, thousands of people reached this conclusion from seeing those posts independently.
A TikToker named Nuha did a thorough rundown of why people believe that this was deliberate shade aimed at Selena. Kylie even replied, claiming that the post was "reaching" and that she hadn't even seen Selena's "eyebrow posts."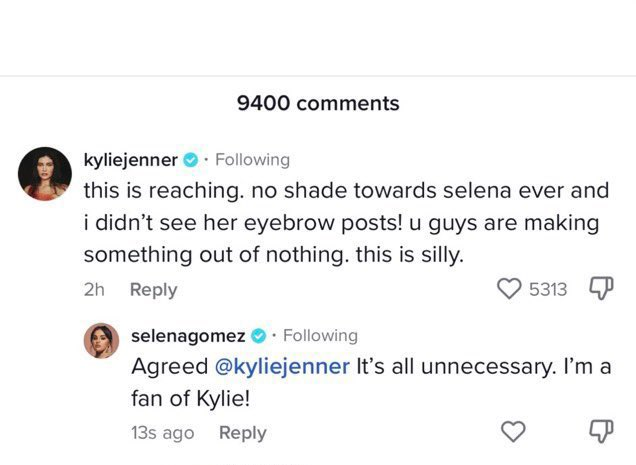 Selena Gomez herself replied, writing that she "agreed" with Kylie that it was a reach.
"It's all unnecessary," she wrote on TikTok.
Selena opted to take the high road and diffuse the situation, adding a diplomatic: "I'm a fan of Kylie!"
We don't know if Kylie and/or Hailey were really just posting about their eyebrows at a random time.
And frankly, we don't know if Selena believes that it's a "reach" … or just didn't want to fan the flames of a feud.
But we know that "I'm 30. I'm too old for this" is one of the most relatable statements that anyone has ever made on social media.
Published at Fri, 24 Feb 2023 16:49:58 +0000