Samsung's News app brings daily headlines and podcasts to Galaxy devices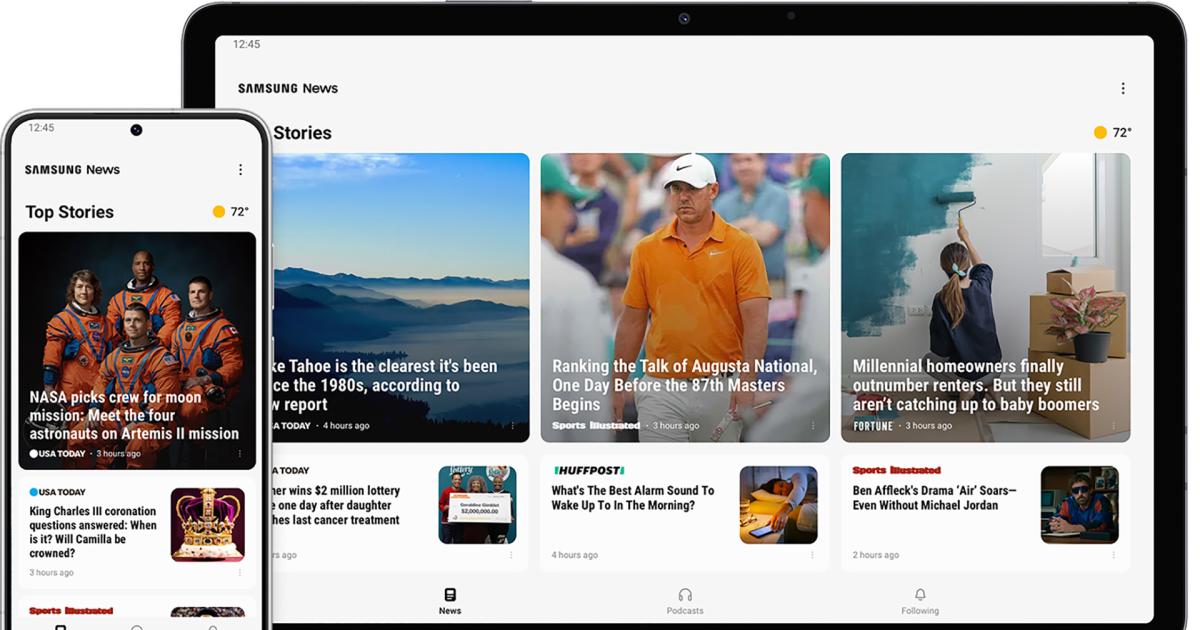 Samsung is replacing its Free app on Galaxy devices with a client that's more focused, if also a little familiar. The company is launching a beta News app that, somewhat like its Apple equivalent, concentrates on top headlines (here organized into morning and evening briefings) as well as customizable feeds. Unlike many other news apps, though, you can also listen to podcasts.
The app will reach US-based Galaxy hardware in the weeks ahead, and will automatically replace Free if it's already installed. You can otherwise download it from Samsung's Galaxy Store. The news will initially come from "trusted partners" that include Axios, Huffington Post (formerly a sibling brand of Engadget) and Sports Illustrated. More outlets and additional features are coming, Samsung says.
The change may create a few hassles. Free combined news with Samsung TV Plus channels and casual gaming. Now, you'll have to go to separate apps to access that content. However, the News app may be considerably more useful if you're catching up on the day's events, or want to listen to a recap during the commute home.
There's no mention of a paid service comparable to Apple News+, which offers access to some subscription-only news sources as well as magazines. However, the strategy isn't all that different. Samsung is shifting its attention to services at a time when the phone market is grim — you may be more likely to stick to your Galaxy phone (and pay for content on it) if services like News prove appealing.
Published at Tue, 18 Apr 2023 13:01:08 +0000