Ron DeSantis had trouble announcing his presidential bid because Twitter's servers were 'kind of melting'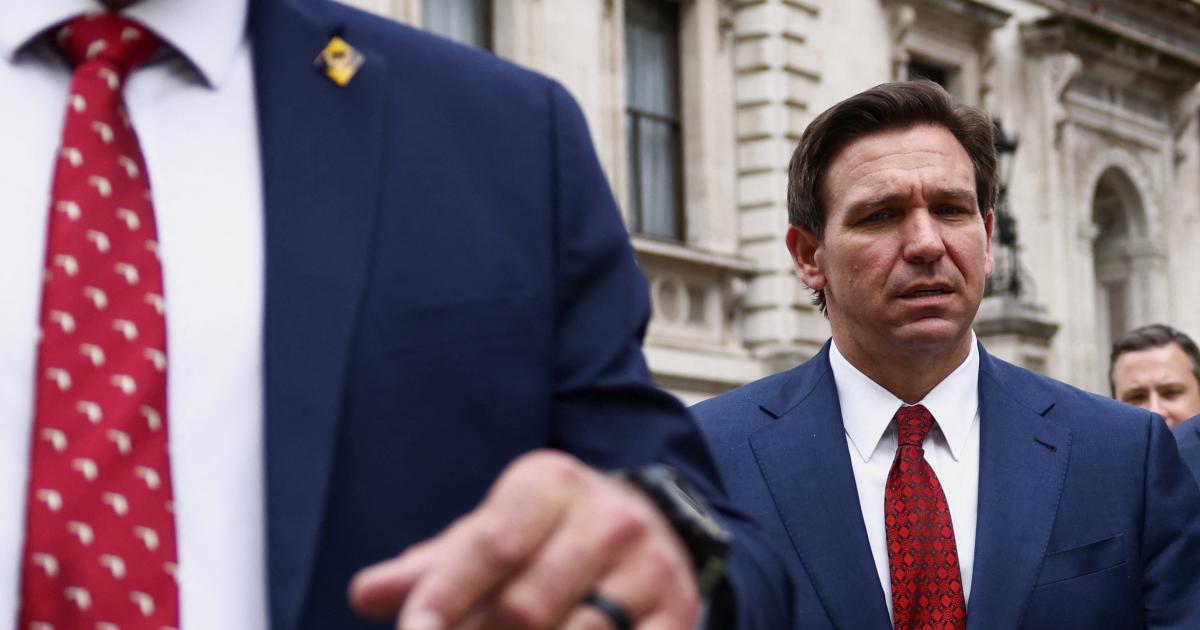 Ron DeSantis was supposed to take to Twitter Spaces today to officially announce his bid for the 2024 Republican presidential nomination. Unfortunately for the governor of Florida, it appears Twitter was not prepared for the influx of people who were waiting to listen to the announcement. Shortly after the Space went live, the broadcast dropped and DeSantis had to wait before he could say he was running to become the president of the United States of America.
"We've got so many people here that I think we are kind of melting the servers, which is a good sign," said Republican megadonor and Elon Musk confidant David Sacks said during a moment when the Space briefly returned before dropping again. The announcement eventually got underway after Twitter moved the Space to Sacks' account because Musk's "account was breaking the system." Sacks said the Space, with more than 500,000 people tuned in to listen at one point, was the largest group that had "ever met online," a claim that was quickly ridiculed.
"When Elon Musk stepped up to purchase Twitter he paid a lot of money for it. And I'm sure because he's a good businessman — Elon, I'm sure you'll end up making money off it — but bottom line is you had to put your money where your mouth is," DeSantis said of Musk's purchase of Twitter after the Space finally got underway.
Musk's decision to personally give DeSantis a platform should put to bed any questions about his politics. Since his takeover of the platform last October, the billionaire has repeatedly engaged with and enabled fringe far-right voices. At the start of December, Twitter reinstated the account of Andrew Anglin, the creator of the white supremacist website The Daily Stormer. Before that, Musk elevated conspiracy theories about the attack on Paul Pelosi. More recently, he has publicly attacked Anthony Fauci and George Soros. In helping DeSantis announce his presidential bid, Musk is aligning himself with a politician who has signed legislation that has restricted access to abortion and banned transition care for minors.
Before today, Twitter, under its previous leadership, had never so directly engaged with a presidential candidate. At most, the platform's user-facing political outreach involved an election hub that pointed people to information on how to vote and livestreams devoted to debates between presidential candidates. Now the company plans to give former Fox News pundit Tucker Carlson a platform.
During Donald Trump's years as president, the public got used to seeing a US leader use Twitter as a personal megaphone. The former president was banned from the website in 2021 in the aftermath of the January 6th US Capitol riot. Last November, Musk appeared to make the decision to reinstate Trump's account on the results of a Twitter poll. The company reinstated Trump's account on November 19th, 2022, but even with some attempted public coaxing from Musk, the former president has not tweeted since before his ban.
The fact Twitter ran into technical difficulties should come as no surprise. Under Musk's leadership, the company has cut the majority of the workforce it had in place under former CEO Parag Agrawal, including much of the team responsible for its critical infrastructure.
All products recommended by Engadget are selected by our editorial team, independent of our parent company. Some of our stories include affiliate links. If you buy something through one of these links, we may earn an affiliate commission. All prices are correct at the time of publishing.
Published at Wed, 24 May 2023 22:24:37 +0000