Reese Witherspoon and Jim Toth: The Marriage is Over! After 11 Years!
We've reached the end of the romantic line for Reese Witherspoon and Jim Toth.
On Friday, the Oscar-winning actress and her husband confirmed they are ending their marriage, revealing the unfortunate news in joint statement … mere days before their 12-year wedding anniversary.
"We have some personal news to share… It is with a great deal of care and consideration that we have made the difficult decision to divorce," the estranged spouses said.
"We have enjoyed so many wonderful years together and are moving forward with deep love, kindness and mutual respect for everything we have created together."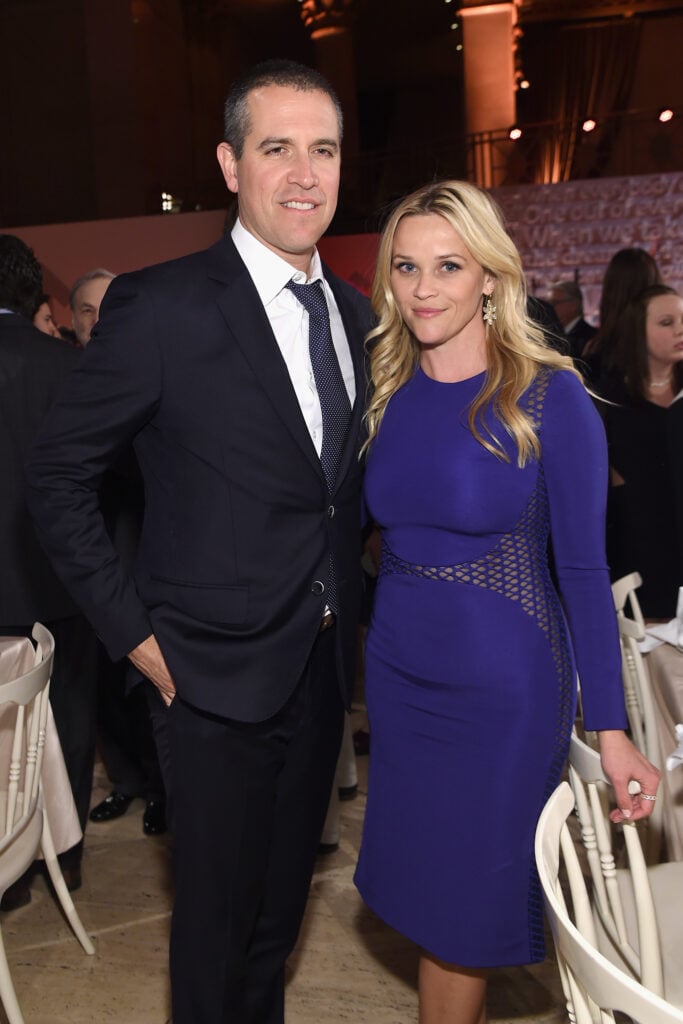 Continued the now-former couple:
"Our biggest priority is our son and our entire family as we navigate this next chapter.
"These matters are never easy and are extremely personal. We truly appreciate everyone's respect for our family's privacy at this time."
Witherspoon and Toth are the parents of 10-year-old son Tennessee.
(Witherspoon also shares 23-year-old daughter Ava and 19-year-old son Deacon with ex-husband Ryan Phillippe.)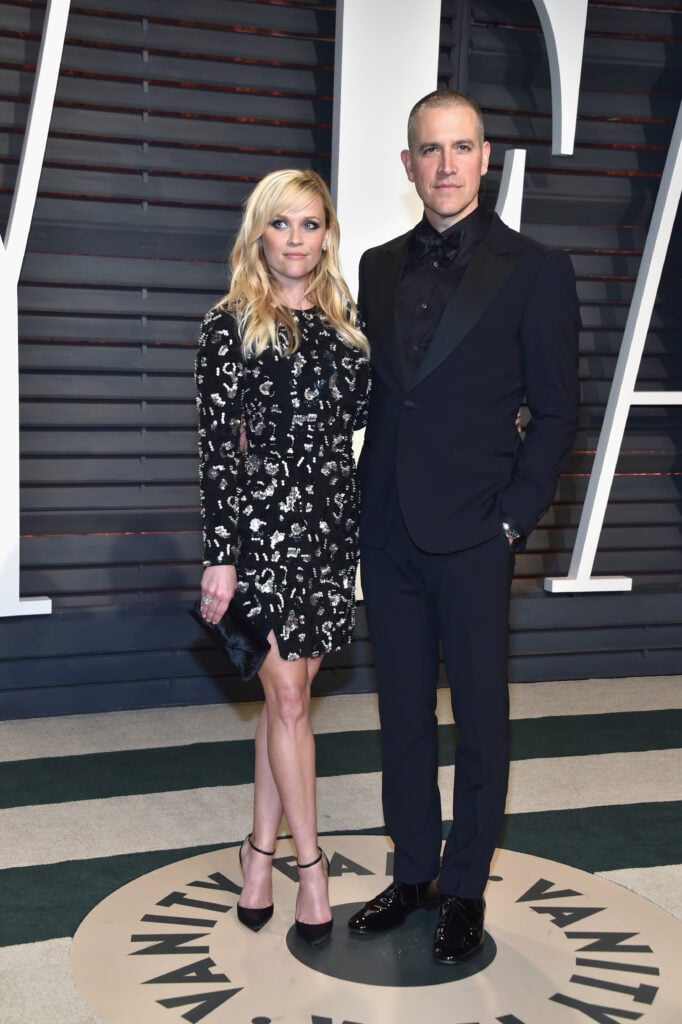 As for what brought about the conclusion of this union?
"There is no drama, no event or reason," an E! News insider says.
"They are just two people who have made this decision with the utmost love and respect and love for their child. You will see them out there co-parenting together."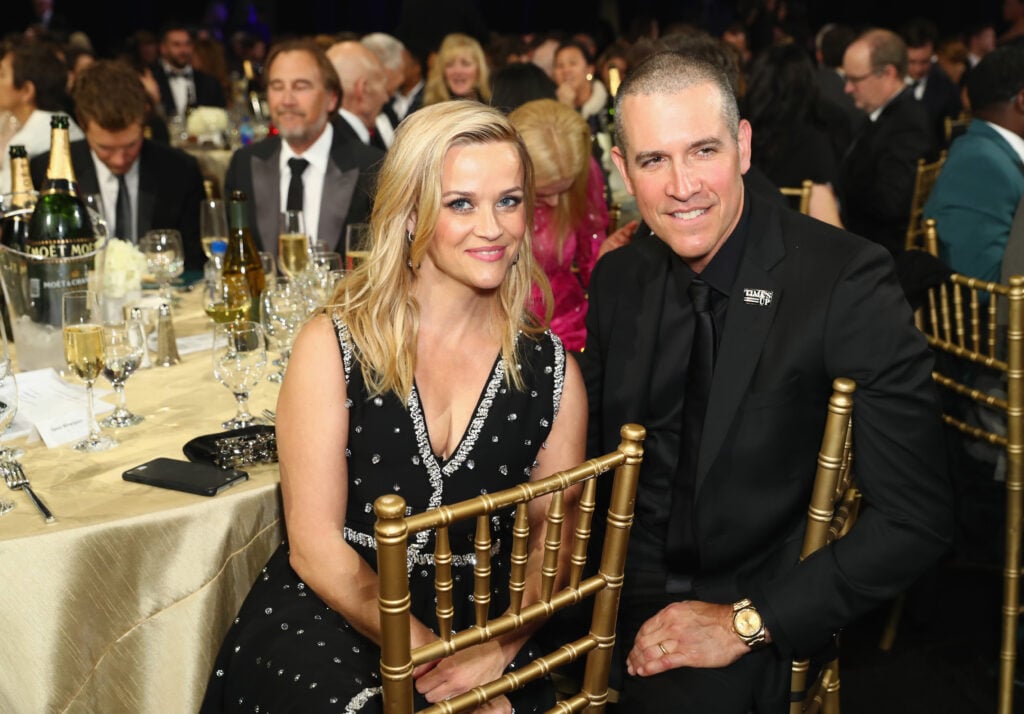 Witherspoon and Toth met at a gathering at a friend's house in 2010.
"It happened out of the blue," the star recalled in a 2012 interview with ELLE.
"This really drunk guy was hitting on me, making such an idiot of himself, yelling at me. He was like, [slurring, scowling, pointing finger in her face] 'You don't know me.' And I was like, 'Yeah, I know. I don't know you!'
"Jim came over and said, 'Please excuse my friend. He's just broken up with someone.'"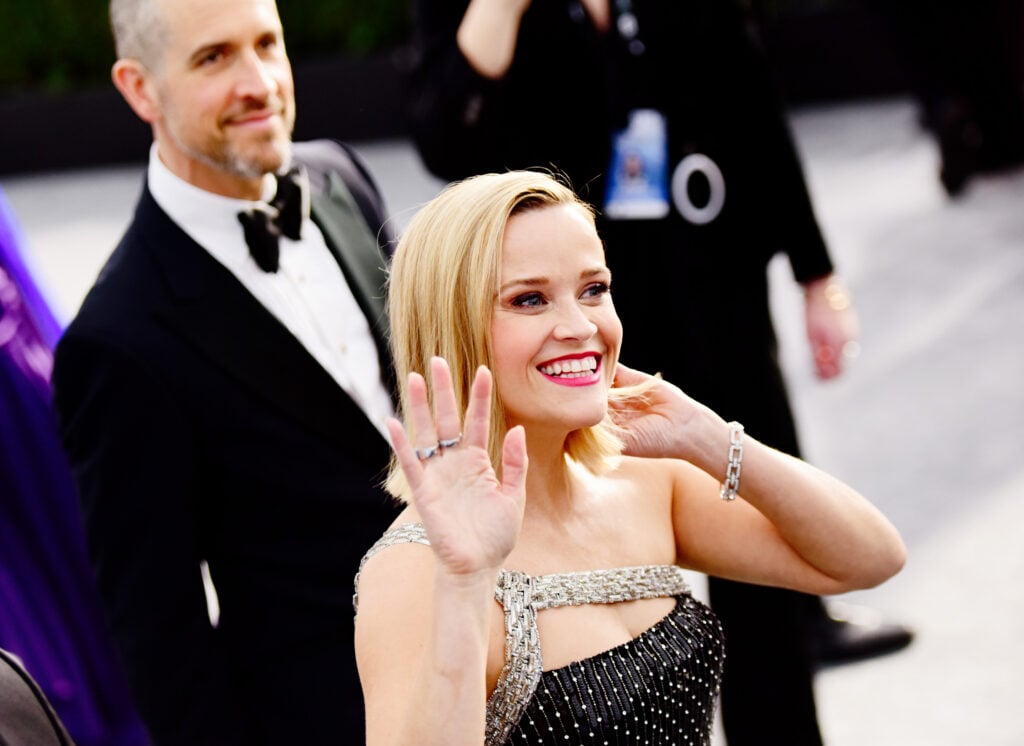 She continued back then:
"Jim was a really good friend, pulling him out of that situation. That's just kind of who he is, a really good person."
Witherspoon was famously married to Phillippe from June 1999 to June 2008.
About a year ago at this time, all seemed very good between Witherspoon and Toth.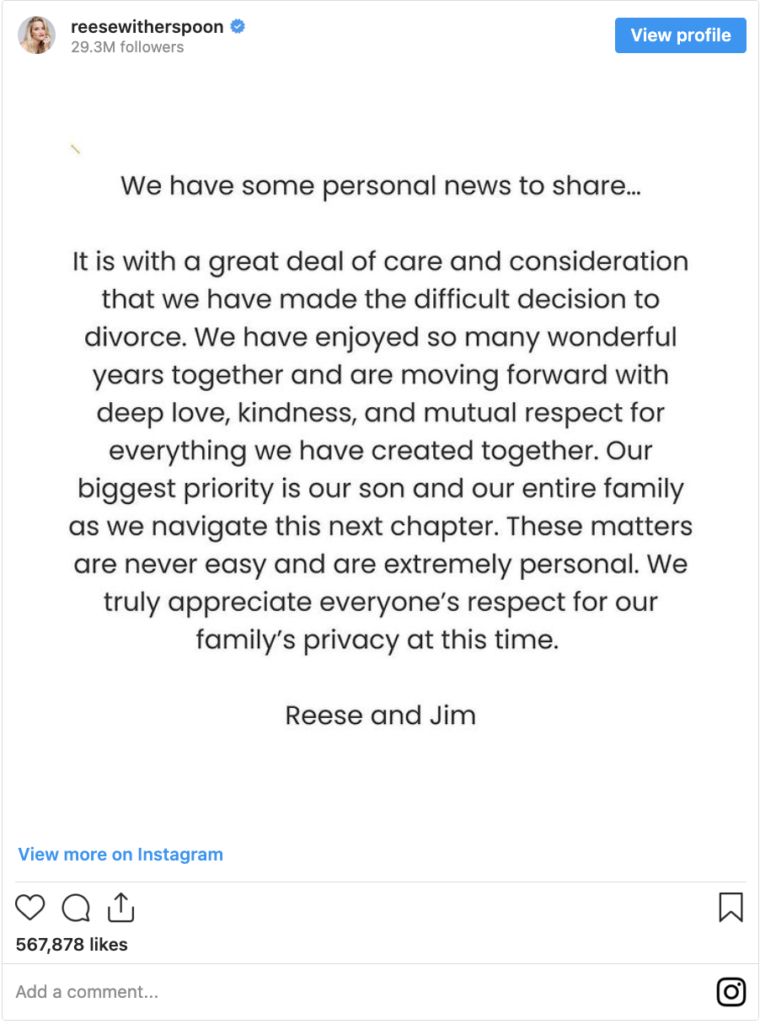 The former marked their 11th wedding anniversary last year on Instagram, writing at the time:
"Happy Anniversary JT!! 11 years of adventures, love & laughter. I feel so lucky to share this wonderful life with you."
Alas, that was then. And things have changed now.
We wish both Witherspoon and Toth nothing but the best moving forward.
Published at Sat, 25 Mar 2023 00:28:51 +0000