'League of Legends' pros could stage a walkout to protect the esport's minor leagues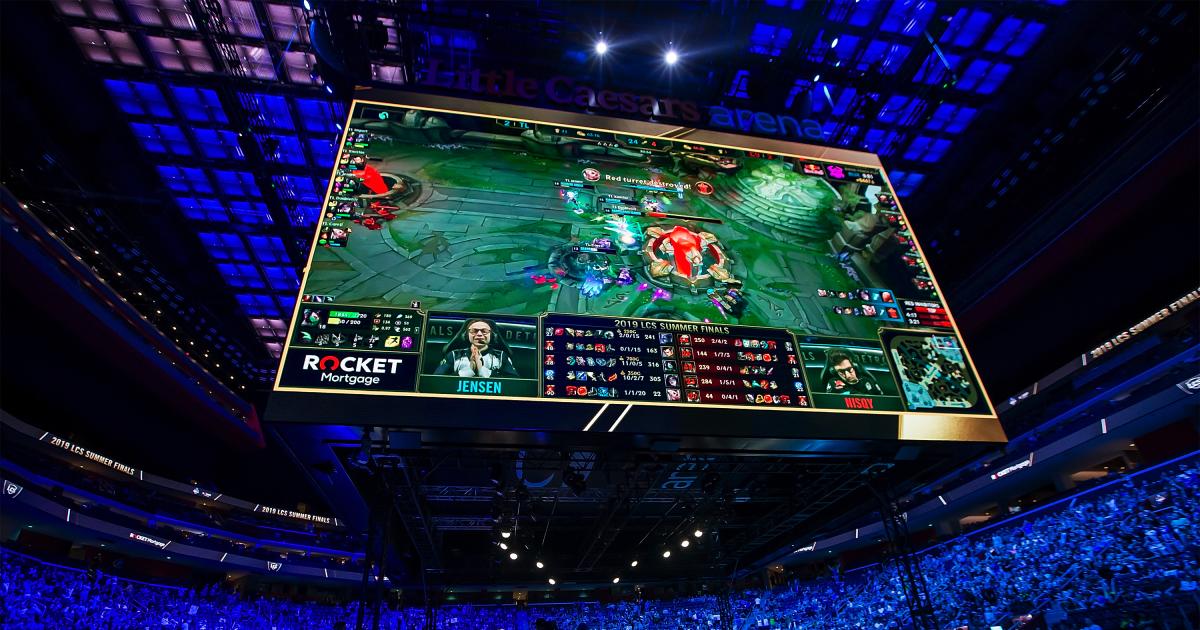 Pro League of Legends players may hold a walkout in protest of changes made by the game's publisher, Riot, to the esport's minor leagues. All 50 players in the League Championship Series (LCS), in North America, will vote this weekend on a potential walkout. If the walkout goes ahead, it would be among the first major instances of collective action in high-level esports.
The vote will reportedly take place a few days before the start of the LCS Summer Split. That's one of the two annual competitive LCS seasons and the pathway for North American teams to qualify for the LoL World Championship. "If we have 26 out of 50 of the LCS [players] willing to do something, I can tell you right now, the league's not running," LCS Players Association (LCSPA) executive director Phil Aram told journalist Mikhail Klimentov, who was .
The issue stems from a decision that Riot to no longer require LCS teams to field a team in an official feeder league. The company claimed LCS teams asked it to drop the obligation "to unlock more operational and financial flexibility." Riot agreed in order to "support the continued, long-term success of the teams and the professional esports ecosystem in North America."
Although three LCS teams have committed to continue fielding a team in the North American Challengers League (NACL), most said they were dropping their developmental rosters. That didn't sit well with the LCSPA, a group run by and for pros to "counsel, programs, information and support."
The LCSPA said that while Riot framed its decision "as a commitment to the NACL, the reality is that as many as 70 players, coaches and managers will lose their jobs overnight. The unprecedented decision to destroy the NACL less than a month before the start of the 2023 NACL Summer Split with no plan — and no warning — is a stain on their leadership."
The group noted that over half of the current LCS players came through the NACL system. "Claims that the NACL is in any way responsible for team financial instability are false; the average annual salary cost of an entire NACL roster represents less than 17 percent of an average LCS organization's League-based salary costs in a year," the LCSPA said. It argued that while the feeder systems in Europe, Korea and China are doing well, "North America now has a developmental product with no viewership, no institutional support, no paying jobs and no future."
"Riot gave each team $3 million this year to operate in LCS + NACL, but only 3 could afford to spend 15-20 percent of that to promote the future of NACL?," the player organization said. "Shame on Riot for letting teams get away with it and shame on every team that pocketed the future of the league."
The LCSPA's executive council agreed on Monday to authorize a walkout vote among players. The vote is scheduled to take place this Sunday, according to Klimentov.
The LSCPA a list of requests it's making of Riot. The organization wants there to be a -style promotion and relegation format between the LCS and NACL and for the publisher to "commit to a revenue pool for player salaries of $300,000 per NACL team per year." For comparison, that's less than what each LCS player was on average as of 2020. The LSCPA also wants other protections and cost-sharing opportunities for LCS players and teams.
"We cannot go and be in the room with Riot and have meaningful negotiations of any kind like we've had in the past, unless we're able to establish with them that the actions that they took without our consent, without consideration for us or for the league, in this case, are not acceptable," Aram told Klimentov. "It's an important inflection point for our players."
Although the idea of playing video games professionally is alluring for many young gamers, the reality is that it's tough to make a living in esports. Pro careers are and several players have retired from the scene at a young age due to mental health concerns. There's a lot of competition to land a spot on a team in a major esport too.
The industry as a whole seems to be struggling. Earlier this month, reported that many esports organizations have made significant cuts over the last several months. Many haven't been able to turn a profit and some are looking to sell their teams, even at a loss. For one thing, TSM, one of the major North American esports organizations, is in the LCS and plans to compete in LoL esports in another region.
Engadget has contacted Riot for comment.
All products recommended by Engadget are selected by our editorial team, independent of our parent company. Some of our stories include affiliate links. If you buy something through one of these links, we may earn an affiliate commission. All prices are correct at the time of publishing.
Published at Wed, 24 May 2023 15:30:05 +0000