Kourtney Kardashian to Quit Reality TV After Giving Birth to Baby #4?
Kourtney Kardashian has a bun in her oven.
And one foot out the door?
In the wake of the very exciting news that Kardashian is expecting a baby with husband Travis Barker, sources now say that this change in Kourtney's personal life may soon affect her professional life.
Allow us to explain…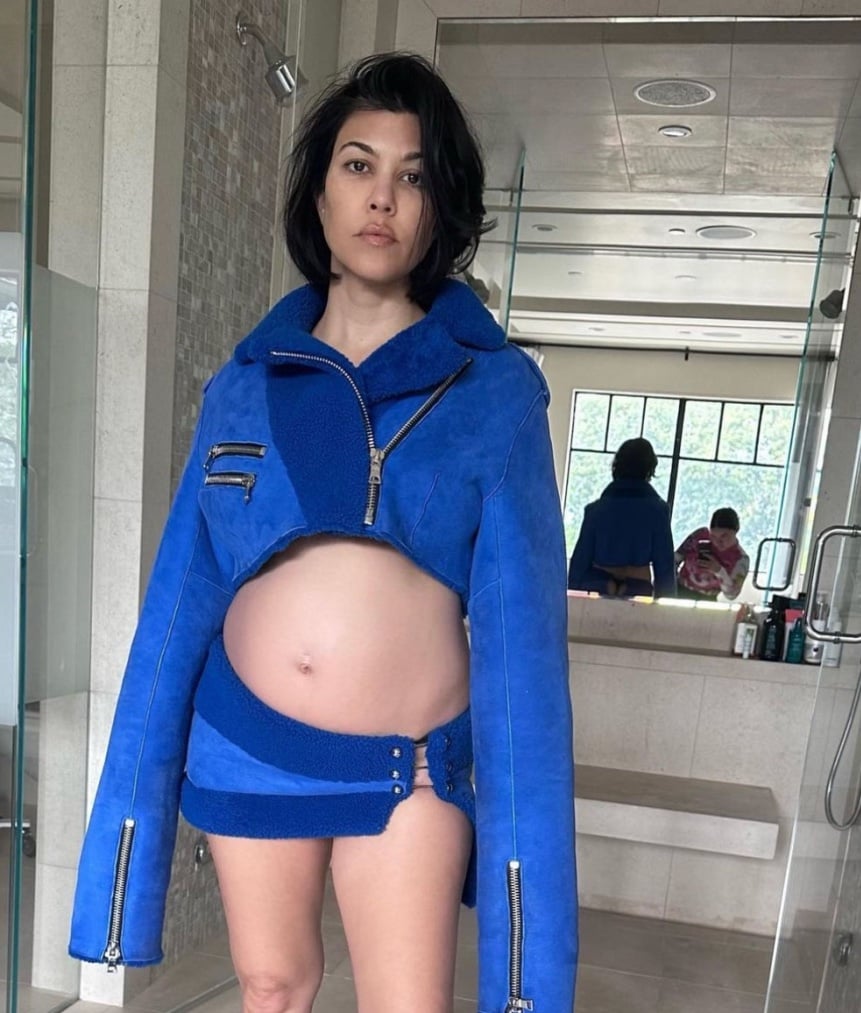 According to The Sun, Kardashian may very well "scale back" her time on Hulu's The Kardashians after she welcomes this latest child into the world.
Partly because she'll be rather busy and tired as a new mother?
Yes.
But also due to the ongoing conflict, which has been playing out on Season 3 of the reality series, between her and sister Kim Kardashian.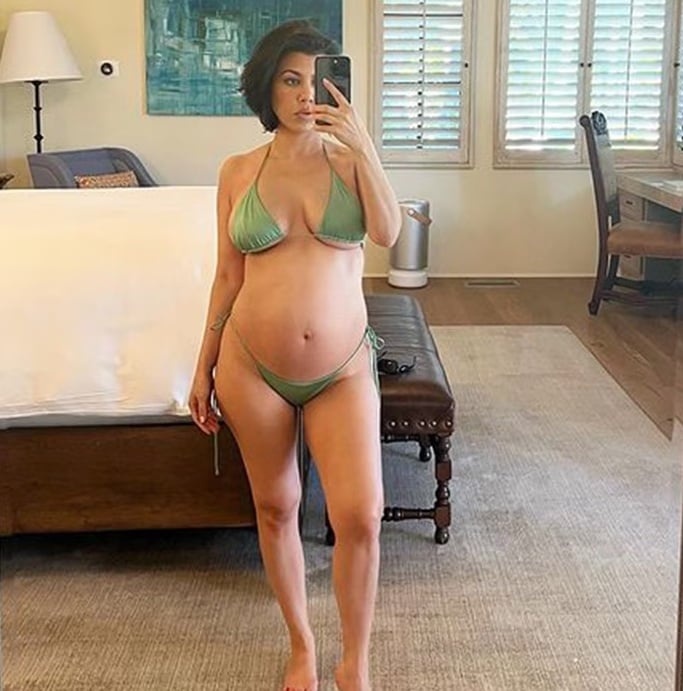 "The drama and tension has been building for a while – Kim and Kourt just don't get along right now, and Kourt is finding it too much hard work," this Sun insider claims, adding with force:
"She really resents being dictated to by Kim and also thinks the show is so dull."
Kourtney took issue with Kim on air after accusing of her turning her wedding to Barker last year into a business opportunity.
She admitted in one recent scene that she was trying to avoid Kim and wanted to "keep my distance."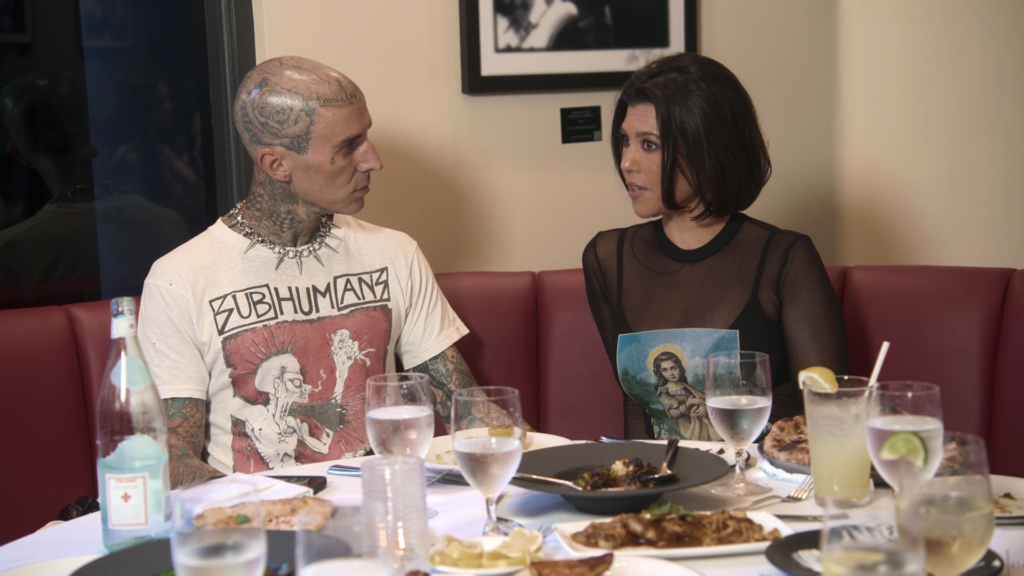 Kourtney and Travis announced they were expecting their first baby together at the latter's concert in Los Angeles on June 16, as Kardashian copied a scene from a previously-released Blink-182 music video.
She stood in the crowd and held up a sign that read "Travis I'm pregnant."
Based on photos of Kourtney in the weeks since, it's evident she's pretty far along in her pregnancy… although we don't yet know her due date.
We do know she gender of her impending child, however.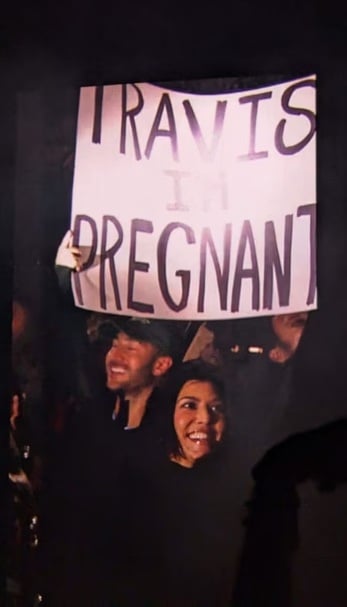 On Father's Day last month, Kardashian shared a series of photos showing off her ever-growing midsection.
In one snapshot, Kardashian is again on Barker's lap as the two look lovingly at each other. In another, he's kissing her stomach.
"Overwhelmed with gratitude and joy for God's blessing and plan," Kardashian captioned the pictures.
The news, as loyal fans know well, came not long after Kourtney told everyone she was done trying IVF due to the toll it was taking on her mind and on her body.
"It hasn't been the most amazing experience. I just feel a little bit off. I'm super moody and hormonal," Kourtney said on an April 2022 episode of The Kardashians.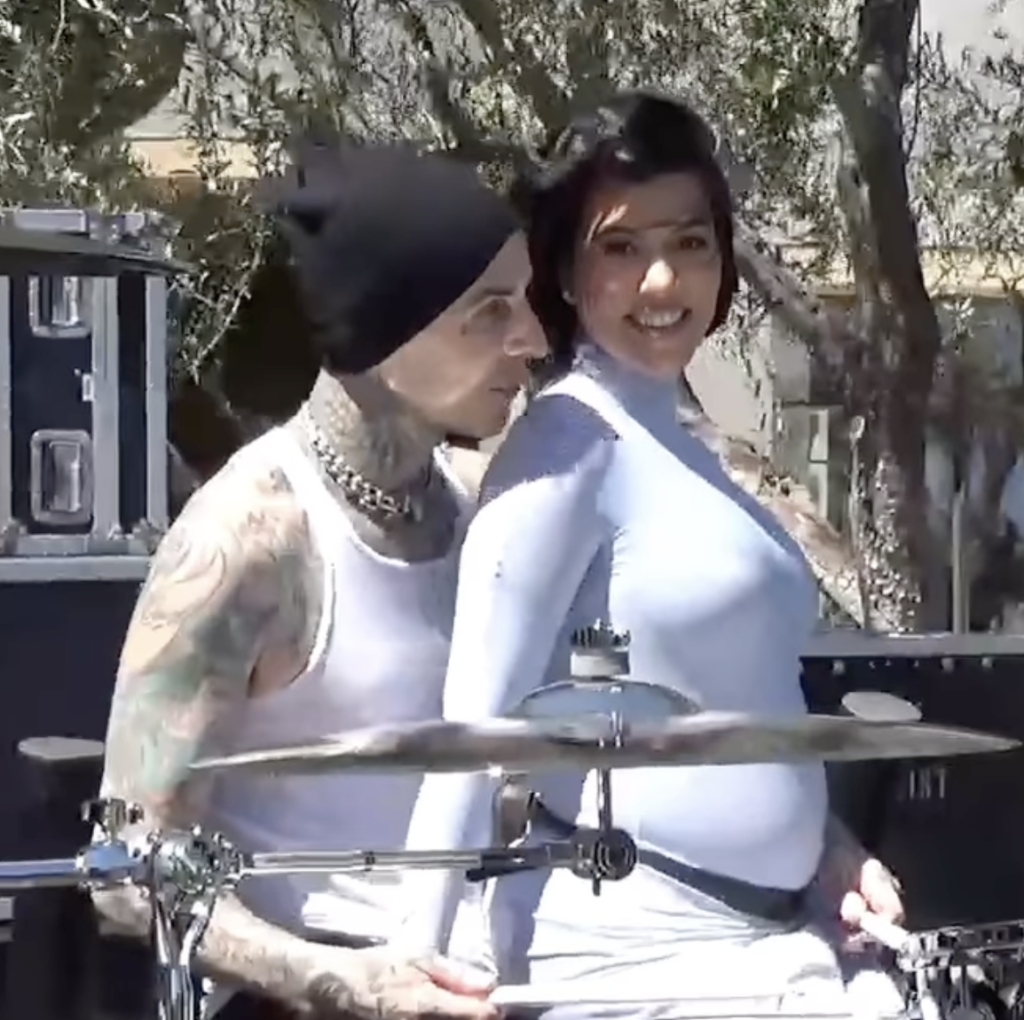 Will she also be done with this television show in the near future?
It sounds that way, based on this report.
"She's done, and the pregnancy and soon-to-be baby are her perfect reason to bow out," The Sun concludes.
Published at Sat, 08 Jul 2023 12:26:03 +0000