Kourtney Kardashian: Check Out My HUGE Baby Bump!
As she made very clear a week ago in very creative manner, Kourtney Kardashian is pregnant.
The reality star announced this monumental news to the world via a sign she held up in front of her husband, Travis Barker, at a Blink-182 concert.
But here's the thing, you guys:
Kourtney Kardashian is REALLY pregnant.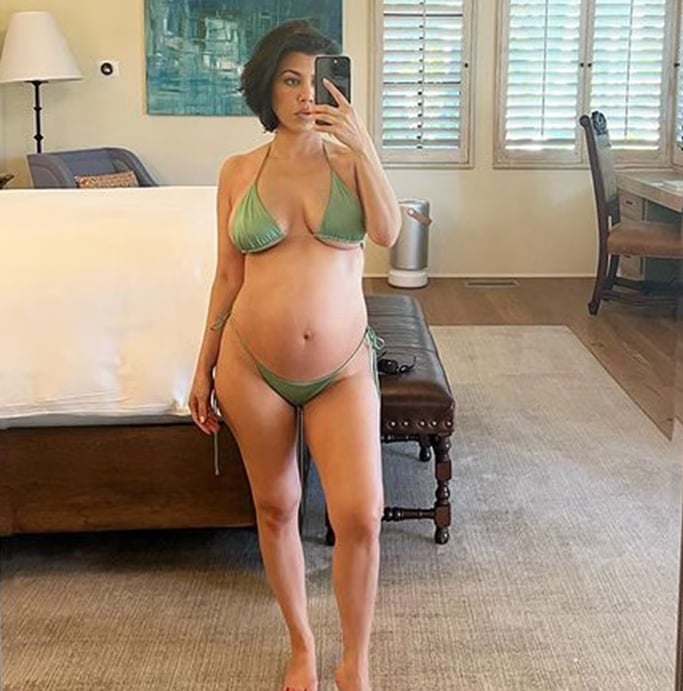 On June 23, Kardashian donned a green string bikini that showed off her growing midsection, simply writing "sweet summer" as a caption to the snapshot.
As you can see, though, Kourtney is very much showing.
While she may have only informed the world last weekend of her expecting status, it's safe to assume Barker was well aware that his wife was pregnant.
She's almost definitely in her third trimester, wouldn't you say?
Separately, the 44-year old asked her followers for their favorite pregnancy body care product through an Instagram Story poll Friday.
Giving a glimpse of the responses from her 222 million Instagram followers (222 million!), the mother of three wrote:
"Some of your answers! It's been a minute since I've done this. I love hearing your answers.
"There's so many answers, but thank you so much for sharing. I won't tell you my husband's response."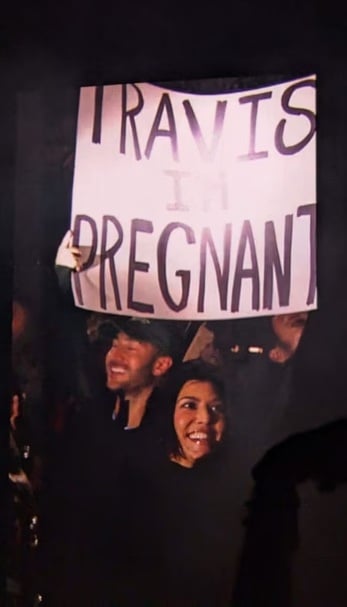 Kardashian shares sons Mason, 13, and Reign 8, and 10-year-old daughter Penelope with her ex-boyfriend Scott Disick.
Barker, for his part, is father to three kids with his ex-wife Shanna Moakler: son Landon, 19, daughter Alabama, 17, and stepdaughter Atiana, 24.
The couple got married in May 2022 and has been open ever since about their hopes of having baby of their own.
They tried IVF for awhile, only for Kardashian to admit it had been so challenging physically and mentally that she had to give it up… and leave a potential pregnancy in God's hands.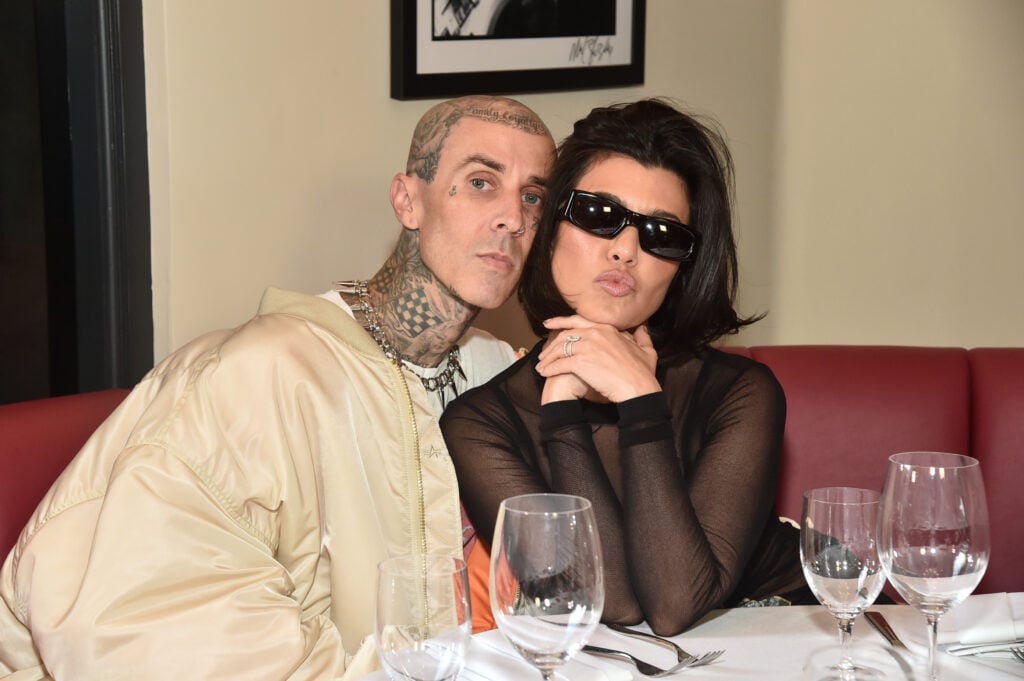 After stopping the IVF treatment in early 2022, she explained on The Kardashians:
"We would love a baby more than anything, but I just really believe in what God has in store for us… If that's a baby, then I believe that it will happen."
Looks like Someone was listening — and here the spouses are now!
So exciting!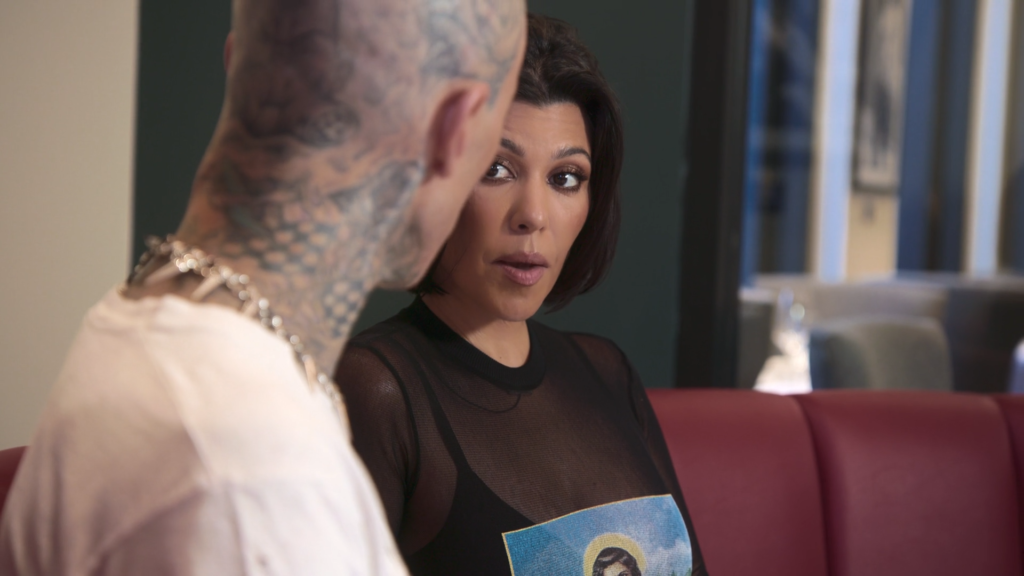 Wrote Kardashian on June 18:
"Overwhelmed with gratitude and joy for God's blessing and plan."
Barker then responded: "God is great."
Speaking about their blended family, Kourtney said on the season two finale of The Kardashians that there was" so much to be thankful for."
"I love the idea of a blended family," she added back then.
"I think that the more kids, the merrier. You have all these siblings and more people to love. It's a beautiful thing."
t
Published at Sat, 24 Jun 2023 12:18:04 +0000