Gabriel Paboga Has to Leave Tearful Isabel Posada, Spend Months in Florida
On Sunday night's episode of 90 Day Fiance: The Other Way, Gabriel Paboga and Isabel Posada had some planning to do.
Newly engaged, it was time to make wedding plans. Best case scenario, they could tie the knot before his visa ran out, while still having the nuptials that they both deserve.
Unfortunately, they got some bad news. Gabe would have to return to Florida and begin a months-long process to get one specific document. Without it, they cannot marry.
The thing is, it's not really Gabe's fault. If it weren't for the barriers that society has in place to make life harder for transgender folks like him, this wouldn't be an issue.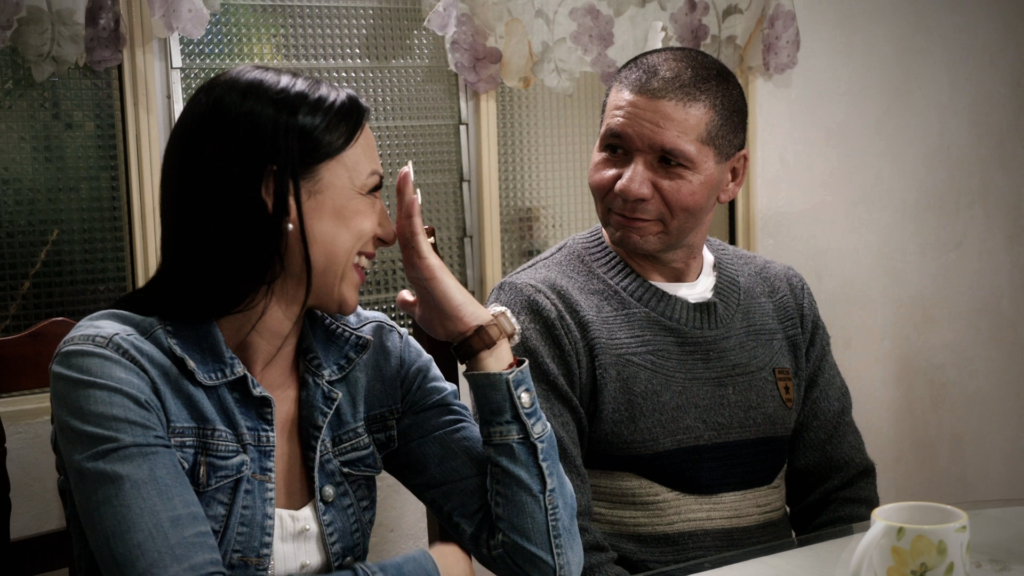 Early during Gabriel Paboga and Isabel Posada's portion of Season 4, Episode 11, we saw a flashback.
She announced her happy engagement news to her parents, showing off the ring.
Her father expressed his delight. As we learned, he is a fan of Gabe and wanted to see Isabel settle down. Her mom felt that it was too soon, but she likes Gabe and will more importantly support Isabel.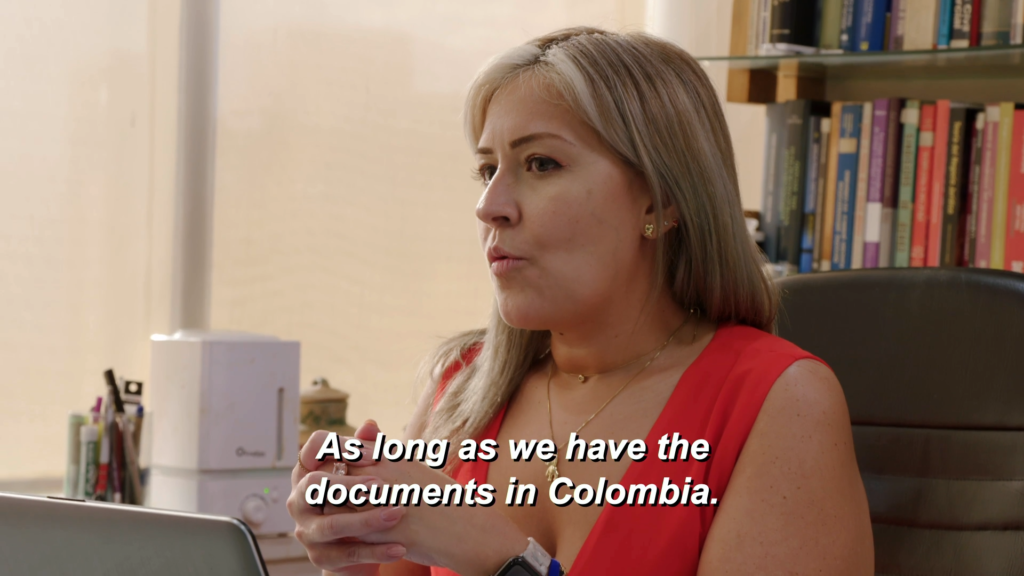 With that taken care of, and with less than a month to go before Gabe has to leave Colombia, they met with an attorney. They wanted to make wedding plans.
The good news, she told them, is that they could be all set to marry in as little as a week — if they have all of the right papers.
That means Isabel's ID, Gabe's passport, and both of their birth certificates.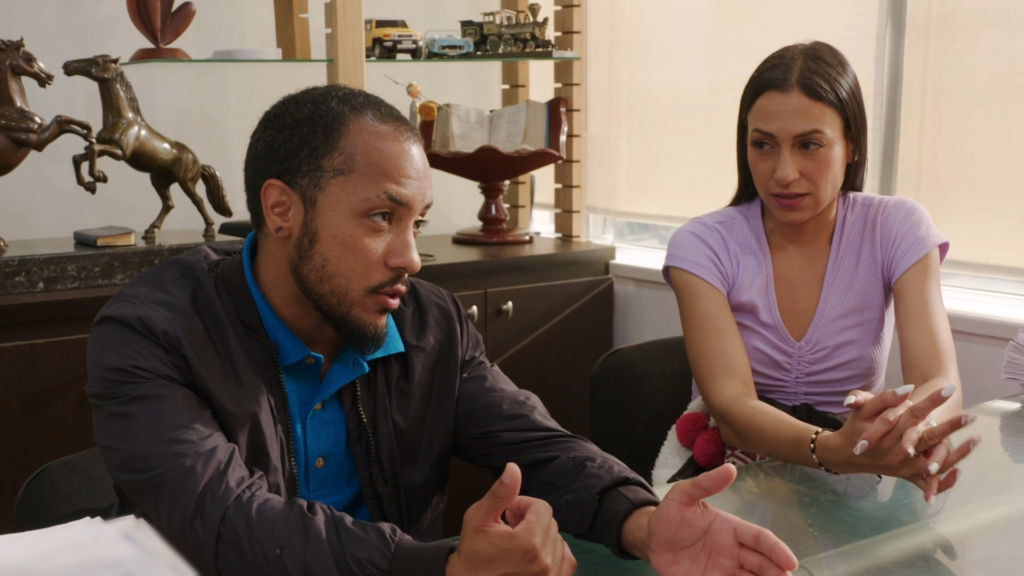 Gabe has his passport and his Florida state ID. Both correctly indicate his gender.
However, after coming out as trans to the attorney, he shares that his birth certificate does not reflect his gender, but rather the gender that was assigned to him at birth. And he would not be able to use a birth certificate with an "F" on it to marry.
There are ways for him to update that certificate, but the process will take months. And it would require him to return to Florida, in person.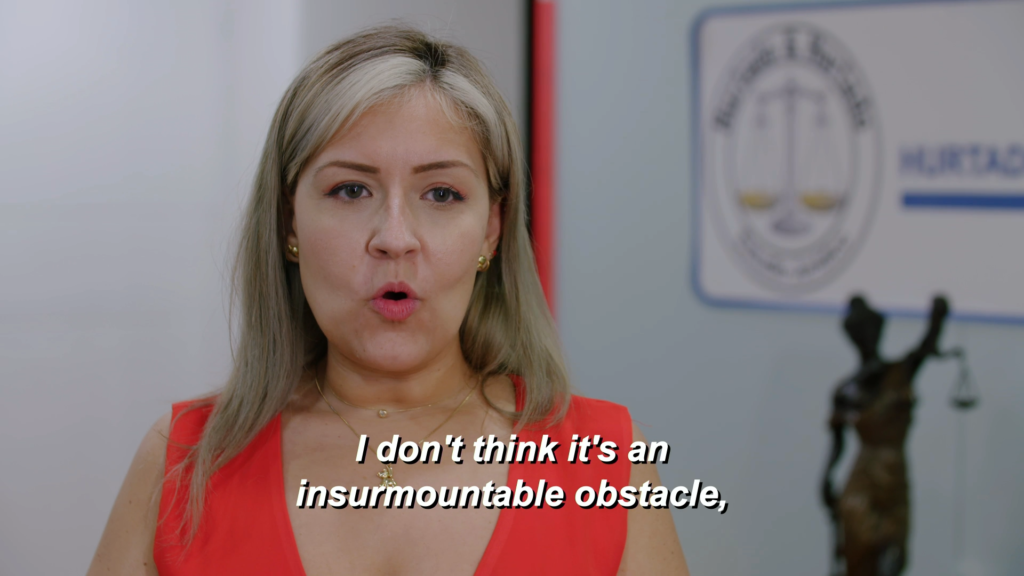 Isabel expresses disappointment, which is fair. What is also fair is that he did not foresee needing an amended birth certificate to marry (as Colombian law requires) when he transitioned a decade ago.
Fortunately, the attorney says that this doesn't mean that they cannot ever marry.
It will take time, however. Obviously, that isn't going to be fun for the newly engaged couple.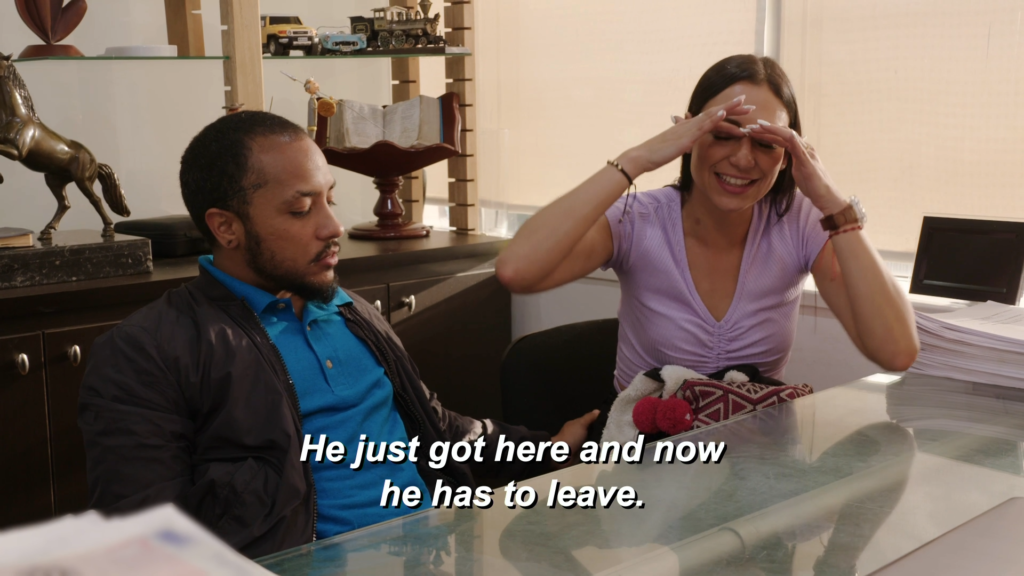 And it is truly some crushing news for both of them.
Gabriel will have to spend months (at least) in Florida sorting this out. Even if he weren't going to get to work on getting a revised birth certificate, he would need to go back anyway and get a new visa.
Hopefully, when he returns, wedding bells will be ringing. But, in the mean time, it's going to suck.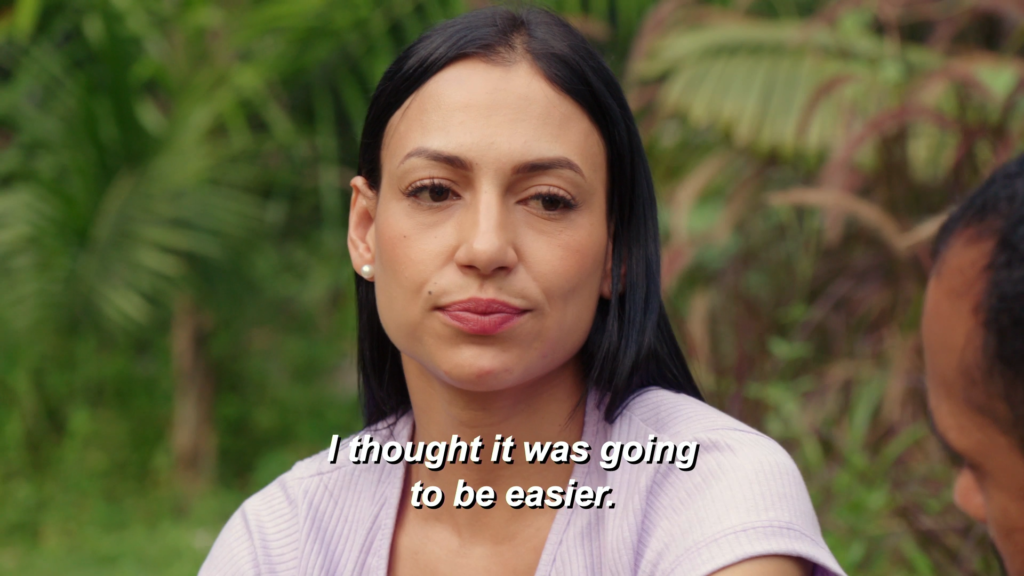 Before this setback, Gabe and Isabel had been looking for a larger home. Now that Gabe is going to (eventually) be there full time, they need a home for four.
That plan is now on hold. They need to focus on Gabe actually being there full time, first.
There is another wrinkle — Isabel feeling insecure over Gabe's family not knowing about the engagement yet. But that anxiety will have to wait, too. It was time to say goodbye.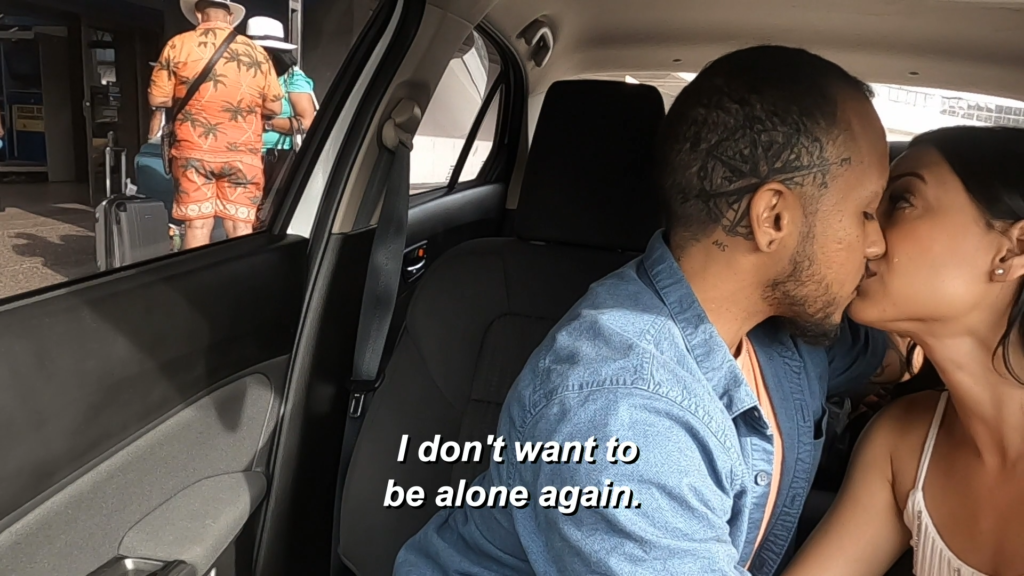 At the airport, Isabel and Gabe shared a goodbye kiss. Isabel had tears running down her face.
They knew that they would see each other again. After all, they love each other, and they are engaged.
But this will be difficult. Most people would not have to jump through special paperwork hoops to be able to present their birth certificate. Gabe should not have to do anything more than a cisgender person in order to marry, but unfortunately, that is not how the world works. Maybe some day.
Published at Mon, 17 Apr 2023 22:26:09 +0000