Future USS Cleveland Launched and Christened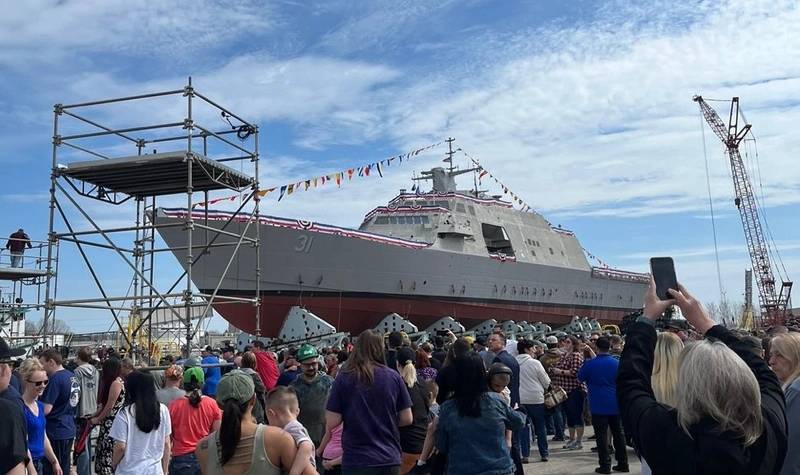 The U.S. Navy's newest Freedom-variant Littoral Combat Ship, the future USS Cleveland (LCS 31), was launched and christened during a ceremony on Saturday, at Fincantieri Marinette Marine in Marinette, Wis.
Cleveland is the 16th and final Freedom-variant LCS and the fourth ship to be named in honor of the city of Cleveland, Ohio. Previous USS Cleveland's were the World War I cruiser (C 19), the World War II light cruiser (CL 55), and the Vietnam-era amphibious transport dock (LPD 7), decommissioned in 2011.
The Littoral Combat Ship (LCS) class are fast, optimally-manned, mission-tailored surface combatants that operate in near-shore and open-ocean environments, winning against 21st-century coastal threats. LCSs integrate with joint, combined, manned, and unmanned teams to support forward presence, maritime security, sea control, and deterrence missions around the globe.
The LCS class consists of two variants, Freedom and Independence, designed and built by two separate industry teams. The Freedom variant team is led by Lockheed Martin (for the odd-numbered hulls, e.g. LCS 1). It is a steel monohull design constructed by Lockheed Martin in the Fincantieri Marinette Marine Corporation's shipyard in Marinette, Wis.
Published at Mon, 17 Apr 2023 18:20:22 +0000