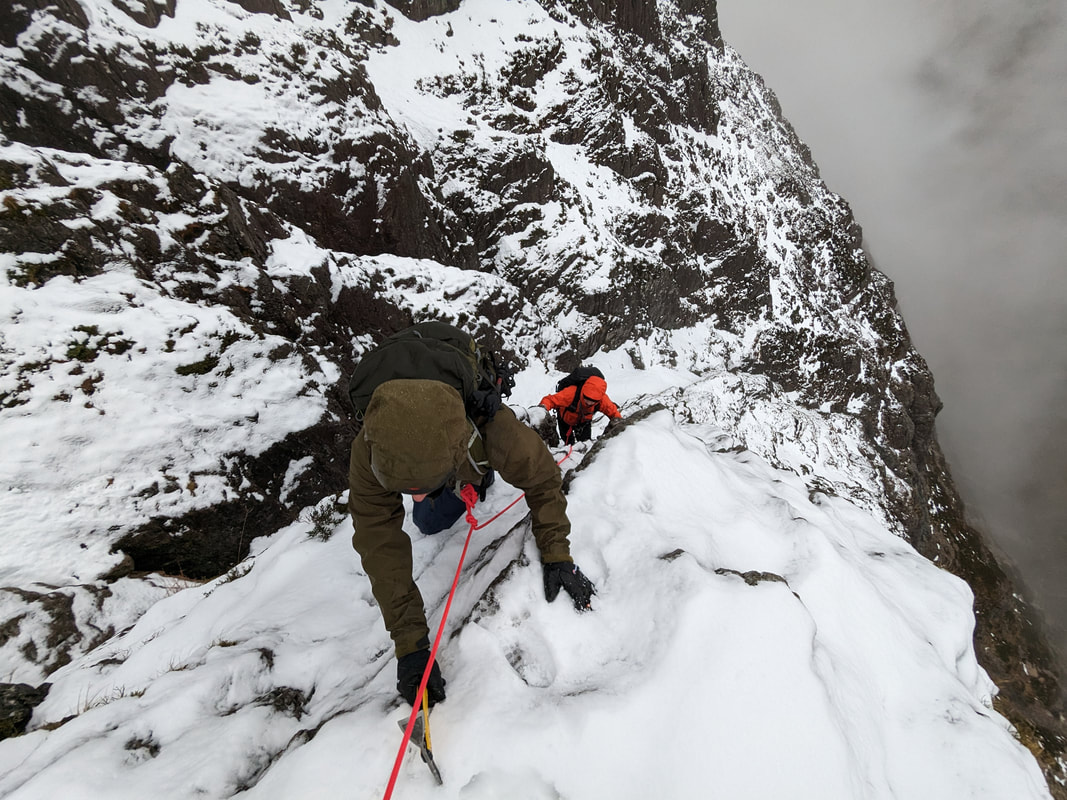 This week has been very much like January on the west coast of Scotland should be – cold, wet and windy. Each day, Richard, Phil and I have come back soaked, battered and exhausted. Each evening we have dried out all our gear ready to do it all again the next day. Winter climbing is a strange game.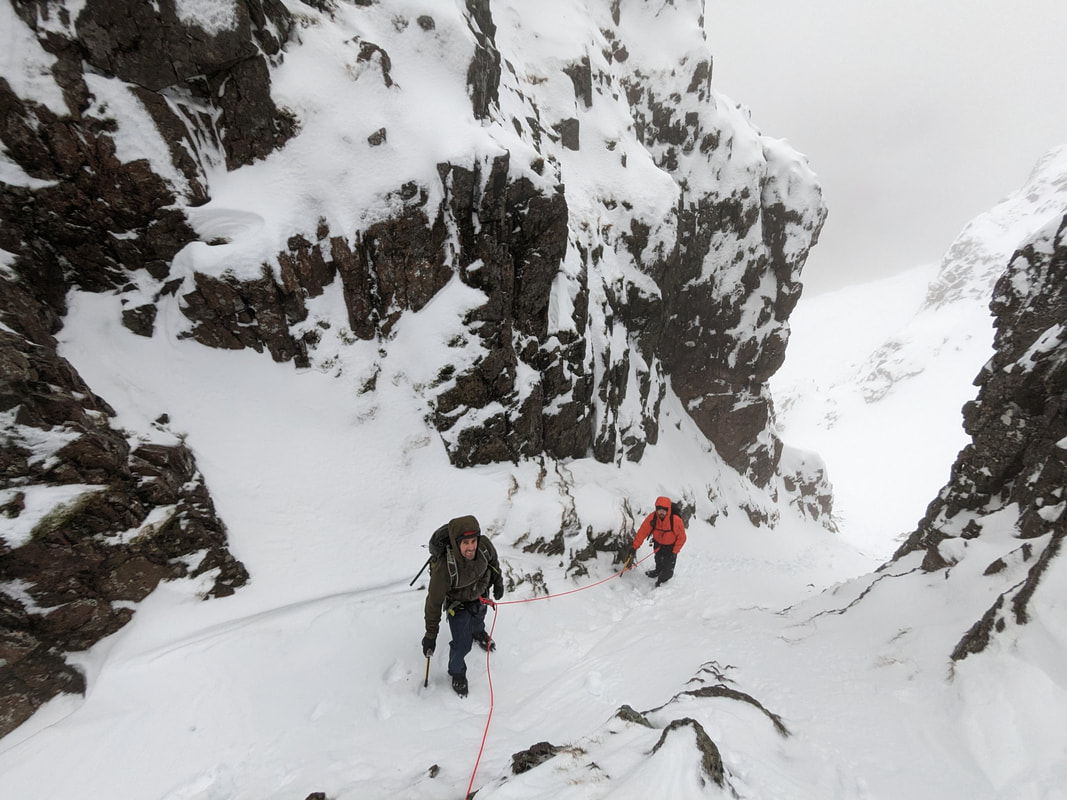 We started out on Tuesday with Curved Ridge. This was actually lovely and we had some nice views. The ridge was well covered in snow and the wind was not as strong as forecast. The temperature did rise to above the summits though so we got pretty wet on the way down. We were talking about avalanches, snow transportation and signs you can see as you go along. The sastrugi you can see in the picture above are the lines formed by the wind scouring away snow and putting it down somewhere else. This is an indicator that this particular slope is more becoming more stable.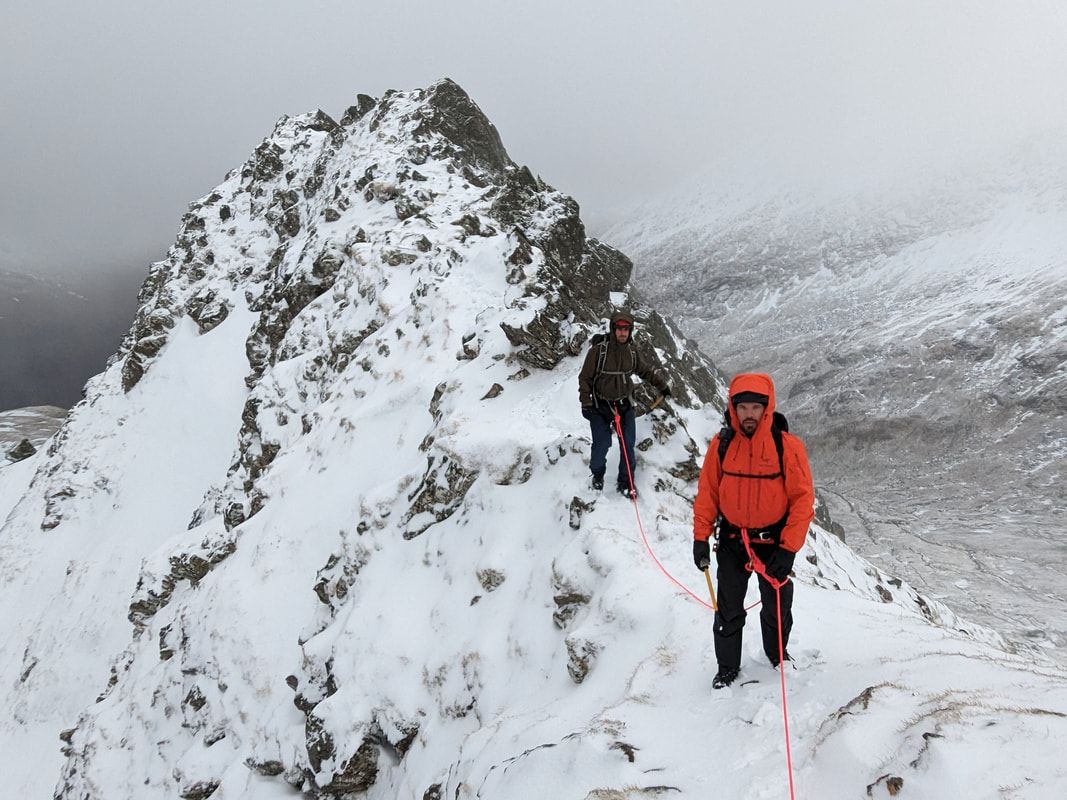 Yesterday we drove over to Glen Shiel where we climbed the Forcan Ridge. This spectacular, long ridge is a fantastic expedition that goes over a few tops before arriving on The Saddle. We moved together in alpine style for the whole climb, placing protection in the form of slings on blocks and through threads, and weaving around blocks on the ridge to act as anchors on the rope for us. There is also a cool little abseil that adds a bit of spice. Gusty winds and fast moving showers and clouds made it very atmospheric.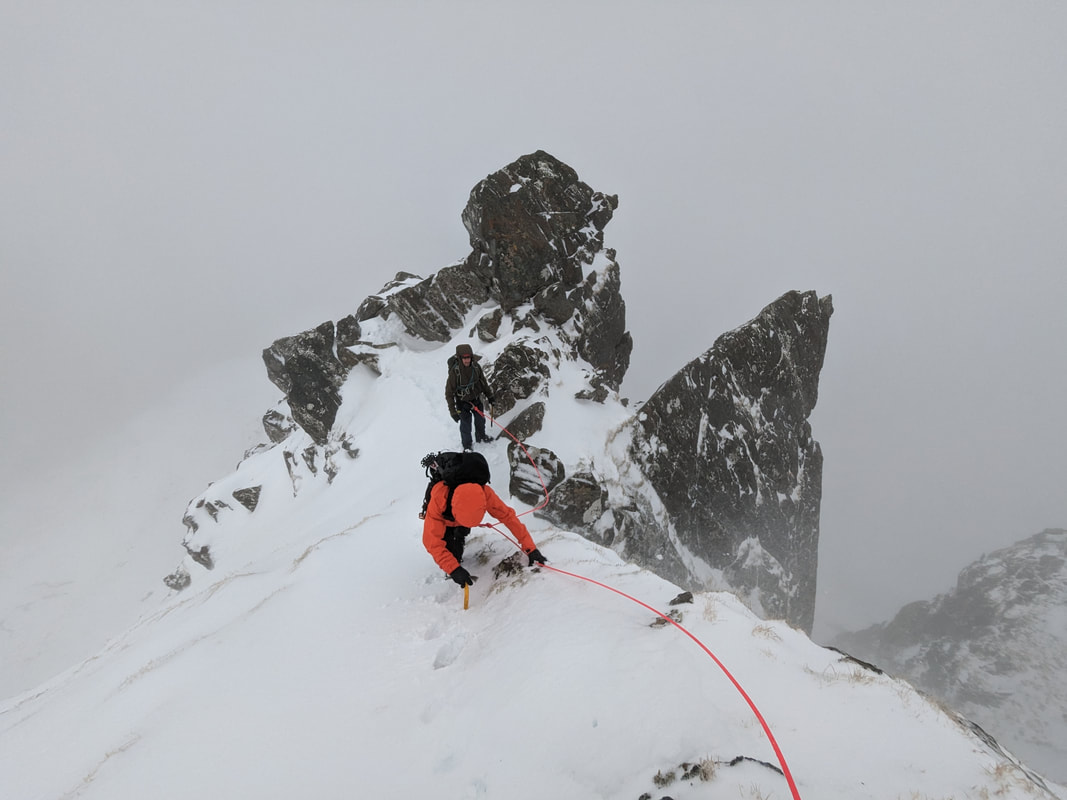 Today we went up Ben Nevis for another soaking. We climbed The SW Ridge of Douglas Boulder to nudge the technical level a bit higher and try out climbing with two ice axes. It was pretty well buried in snow so we didn't see many of the hooks that we pulled on, but we got an idea of mixed climbing. Ben Nevis above the CIC Hut is a very white place right now. Lots of snow has built up over the last few days with the freezing level going up and down a bit to lock the snow in place. An icy crust on the snow gave us the confidence that the snow we were on was not going to avalanche and the descent down East Gully of Douglas Gap was wind blown so little of the fresh snow that fell during the day had collected there.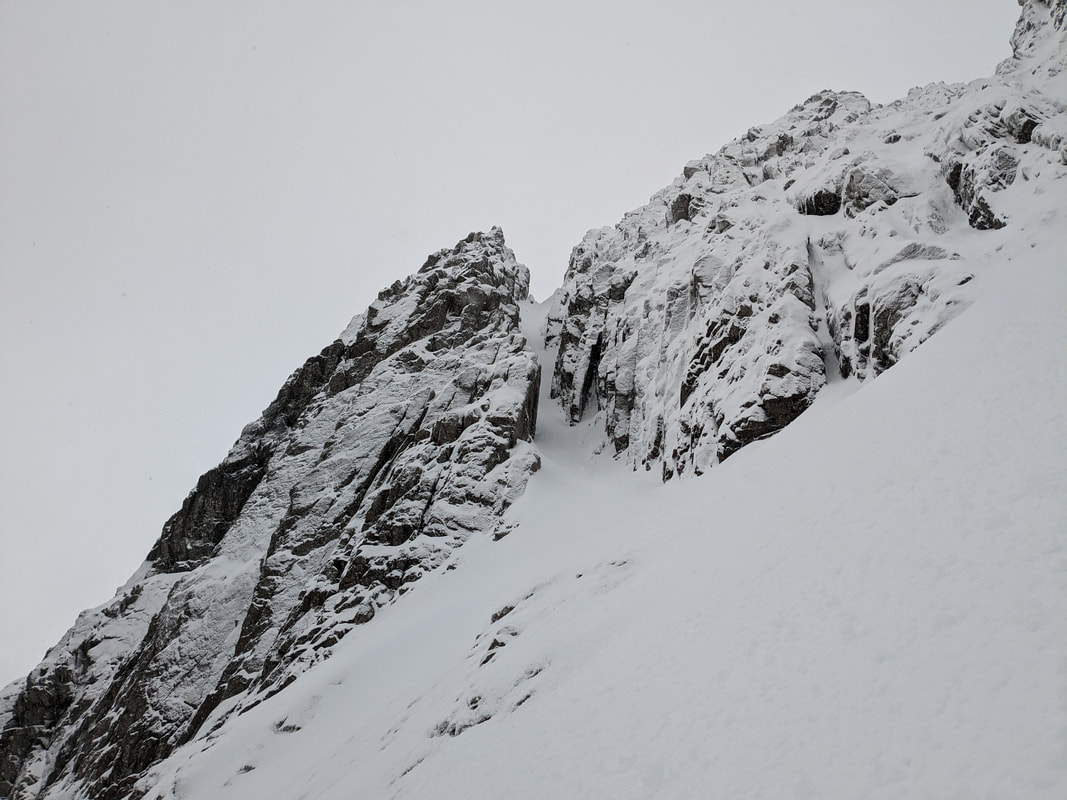 If you want to go climbing at the weekend, you should be a bit cautious with the snow. Avoid the gullies and stick to ridges and buttresses would be good advice. There is a lot of snow in the gullies and we saw one avalanche today and the debris of a second. The snow will take a while to transform into good ice for climbing on. There is still some ice around – Vanishing Gully looked fully formed, but it is hard to tell when there is so much snow on top of the ice, and this is where we saw an avalanche come down!
The buttresses are very white with rime and snow so if you choose a crag that faces the wind (where most of the snow has been blown off) you will find some good climbing. Turf is frozen above 1000m. Tower Ridge would be a bit of a wade digging a trench through the snow, so try and go second and let someone else enjoy the hard work!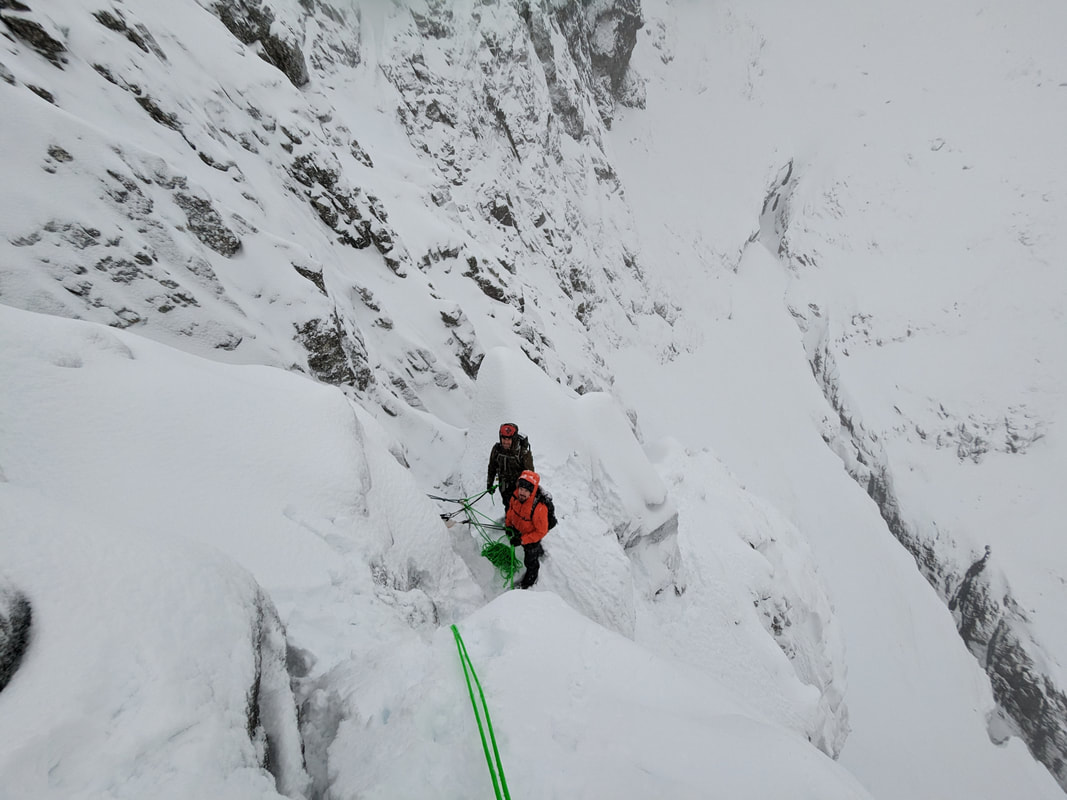 Published at Thu, 12 Jan 2023 20:43:42 +0000