Canon made a prototype 180- and 360-degree VR camera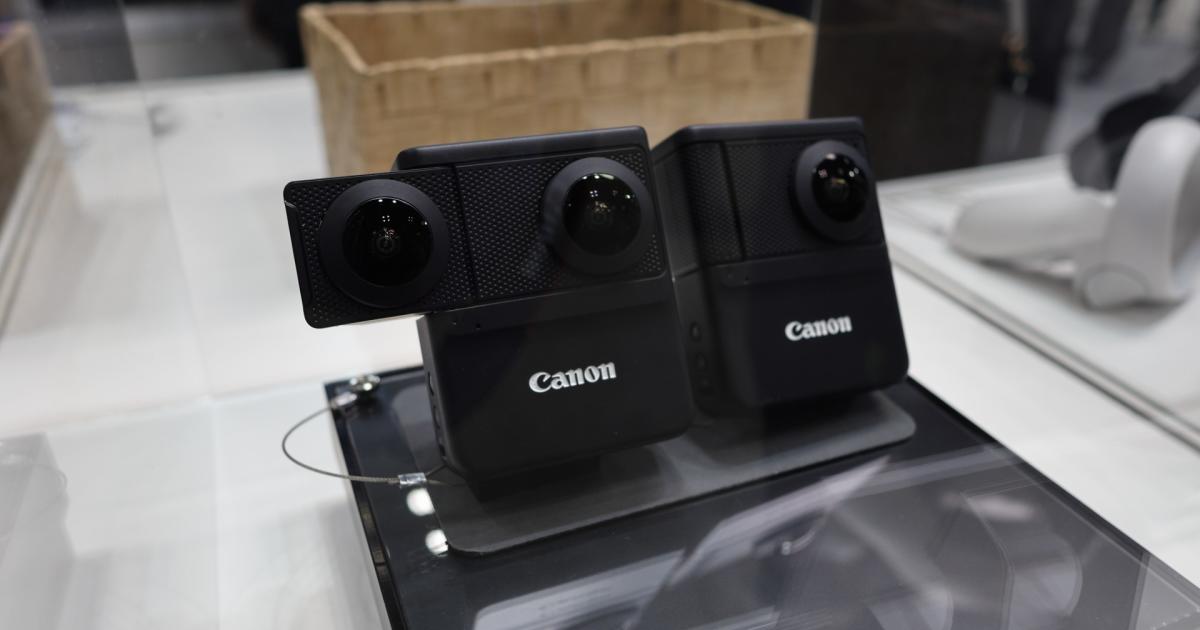 Canon has long been synonymous with traditional photography, but the company could be preparing to take a more definitive step into the world of virtual reality. At the Photo Next 2023 show in Japan, the company showed off a prototype convertible camera. The unnamed device features a nifty folding mechanism that allows it to capture both 360-degree video and 180-degree 3D content. As a handful of websites, including and , have noted, the prototype bears more than a passing resemblance to the , which also makes use of a folding mechanism to offer 180-degree 3D capture. According to , Canon did not share any details on specs, pricing or availability.
PHOTO NEXT 2023のキヤノンブースで展示されている
Canon PowerShot Vシリーズのコンセプトカメラ
360°&180° 3D VR Camera
表裏にレンズが付いていて、360°カメラとして使えるし、広げてヒラメにすると180°VRカメラになるそうです。
詳細は非公開です。 pic.twitter.com/STHjBGxLCM

— Ichiro Uematsu (@IchiroYqz01403) June 6, 2023
Canon has previously only dabbled with virtual reality. In 2021, for instance, the company released a for its RF mirrorless camera system. The camera Canon teased at Photo Next features the company's V branding, which it typically reserves for consumer-facing products. That would suggest Canon could be ready to take VR more seriously. While the company has sometimes been , Canon's usual slow pace could work in its favor this time around. Consumer VR has been slow to take off, but with Apple's into the space, the camera manufacturer could be ideally positioned to take advantage of growing interest in the format once the market is more mature.

Published at Sat, 10 Jun 2023 18:15:22 +0000