California will require half of heavy truck sales to be electric by 2035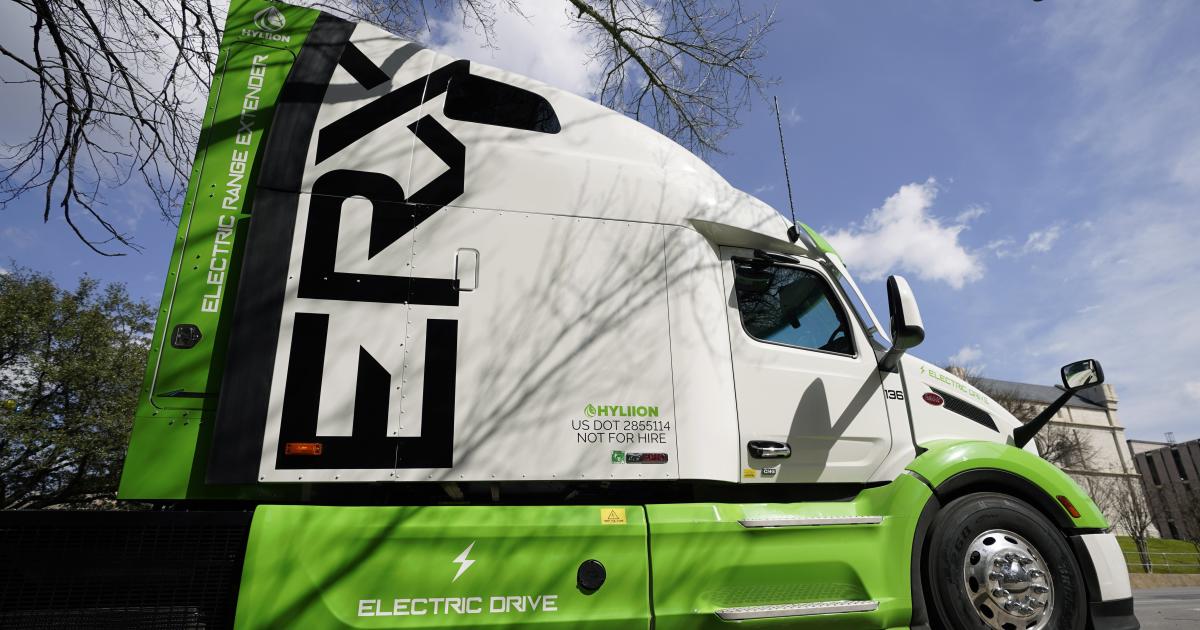 California will require more than half of all heavy trucks sold in the state to be electric by 2035. The rule received approval from the Biden administration today, allowing it to take effect next year, according to The New York Times. California approved the mandate in 2020 but needed an Environmental Protection Agency (EPA) waiver because it exceeded federal standards.
The rule aims to reduce greenhouse gas emissions from the transportation sector. By 2035, it requires 55 percent of delivery vans and small trucks sold in California to be entirely electric-powered. Similarly, 40 percent of tractor-trailers and 75 percent of buses and larger trucks must be all-electric by the same deadline.
California Governor Gavin Newsom sees the mandate as a bellwether for the nation. "This is a moment to mark because it's a preview of the order of magnitude of the change in the industry," Newsom told The New York Times. "There's a power in these waivers and that power is emulation. We adopt through these waivers the principles and policies that lead to innovation and investment." Given the size and centrality of California's economy (it would be the world's fifth-biggest economy if it were a sovereign nation), the rule would, in practice, essentially apply nationwide — similar to the state's ban on sales of gas-powered vehicles by 2035.
The trucking industry has criticized the move for its costs and infrastructure requirements. "Drivers don't want to work in California anymore," said Jay Grimes, director of federal affairs for the Owner-Operator Independent Drivers Association. "They're skeptical of the rapid timeline on this transition to electric trucks. Can a trucker get a charge that will take them on a highway for two or three days? Is the technology ready for prime time?" He adds that batteries for electric trucks can weigh thousands of pounds more than combustion engines, potentially limiting hauls. Other truckers have questioned whether the charging station rollout will be adequate for long trips. Finally, electric trucks are more expensive, starting at around $100,000 and stretching into high six figures (although the pricing discrepancies compared to gas trucks could drop over time).
Unsurprisingly, attorneys general from 17 Republican-led states are suing to block the legislation. That list includes (among others) Texas AG Ken Paxton, who has received over $3.9 million in fossil fuel donations since 2002, and Louisiana AG Jeff Landry, who has raked in over $875,000 from oil and gas industries. Their lawsuit is scheduled for the US Court of Appeals for Washington, DC, later this year and could move to the conservative-dominated US Supreme Court afterward.
Clean energy groups acknowledge the mandate's difficulties but strike an optimistic tone. "There's a great deal of challenge with the electrification of heavy-duty vehicles," said Drew Kodjak, executive director of the International Council on Clean Transportation. "But there are elements that lead to optimism." For example, he points out that government tax incentives and savings from not having to buy gasoline will help with long-term costs. "Companies like FedEx look at the bottom line over the total life span of a vehicle. And when they look long-term, the calculations for this become more optimistic."
All products recommended by Engadget are selected by our editorial team, independent of our parent company. Some of our stories include affiliate links. If you buy something through one of these links, we may earn an affiliate commission. All prices are correct at the time of publishing.
Published at Fri, 31 Mar 2023 20:03:13 +0000