Ariana Madix to Tom Sandoval and Raquel Leviss: I DGAF About You at All!
Ariana Madix has something to say to her ex-boyfriend and her ex friend.
And it goes something like this:
I have nothing at all to say to you people or about you people!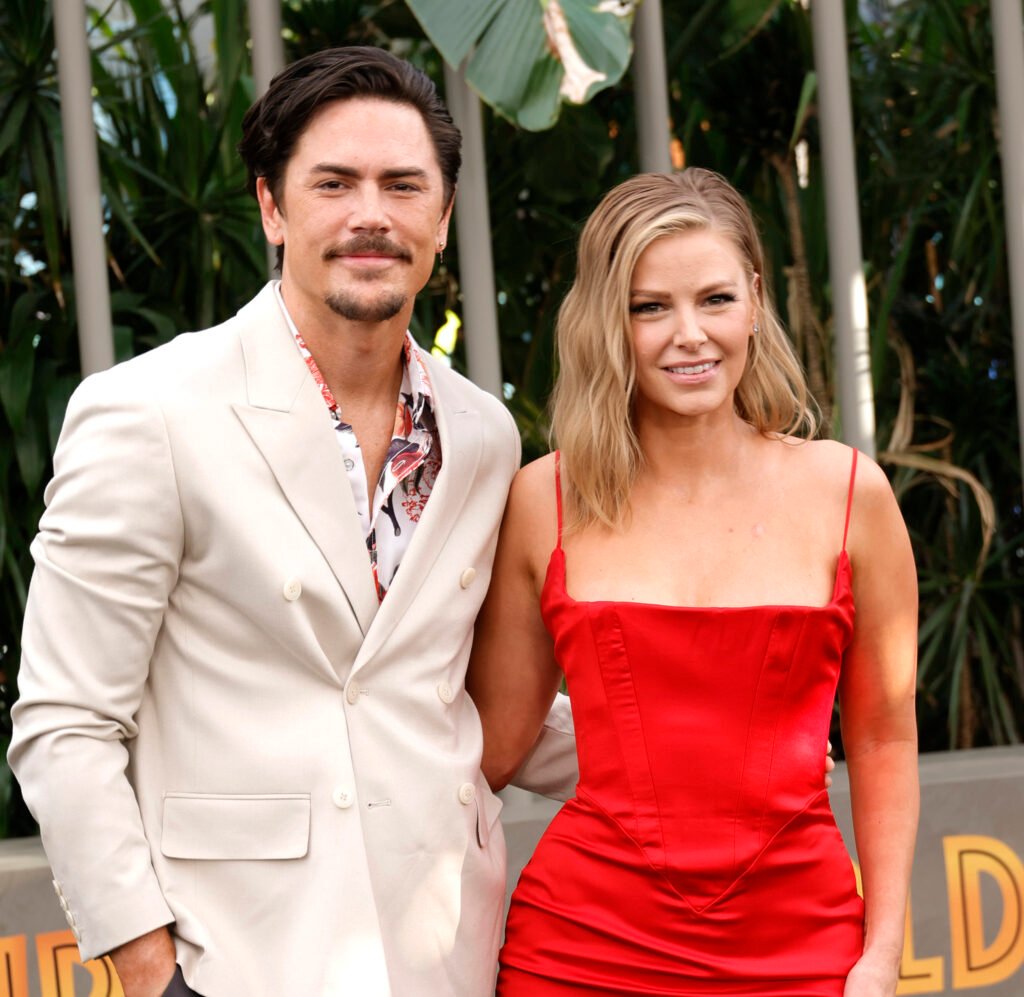 In a video obtained over the weekend by Page Six, the Vanderpump Rules star was asked about Tom Sandoval and Raquel Leviss, her colleagues who reportedly became lovers last year…
… while Madix was dating Sandoval.
"I don't know what they do," Madix responded when the subject of Sandoval and Leviss going out to dinner earlier this week came up.
"At this point, I don't care about anything that either of them does."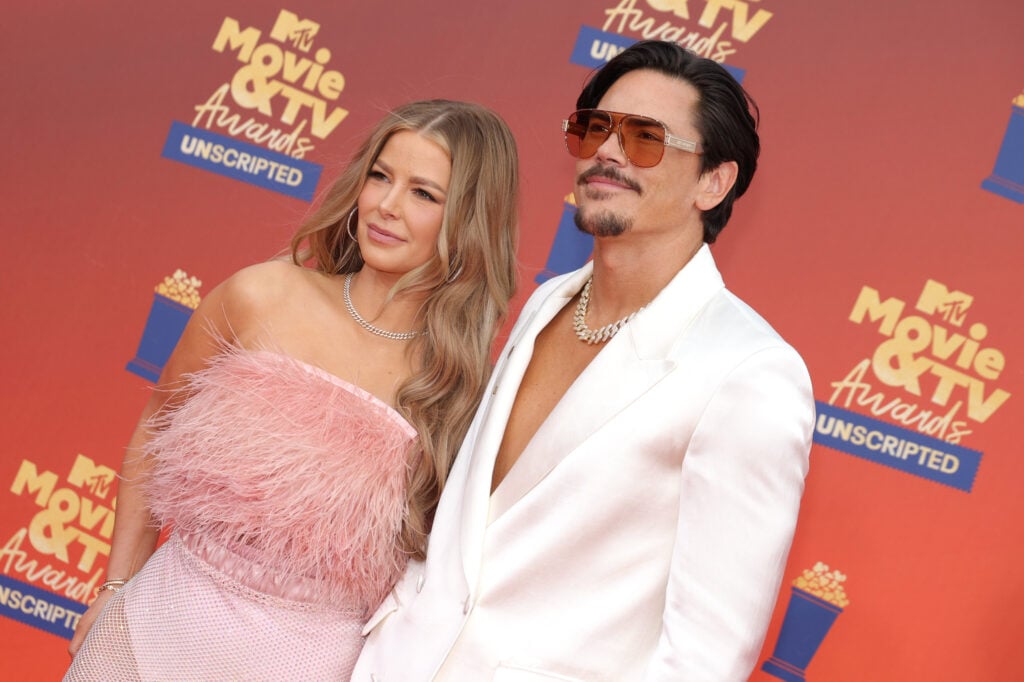 We doubt that's completely true, of course.
Madix and Sandoval were a romantic item for over nine years when the former discovered an intimate FaceTime video on the latter's phone a few weeks ago.
It was sent to Tom by Raquel.
Almost immediately afterward, Madix broke up with her immoral significant other.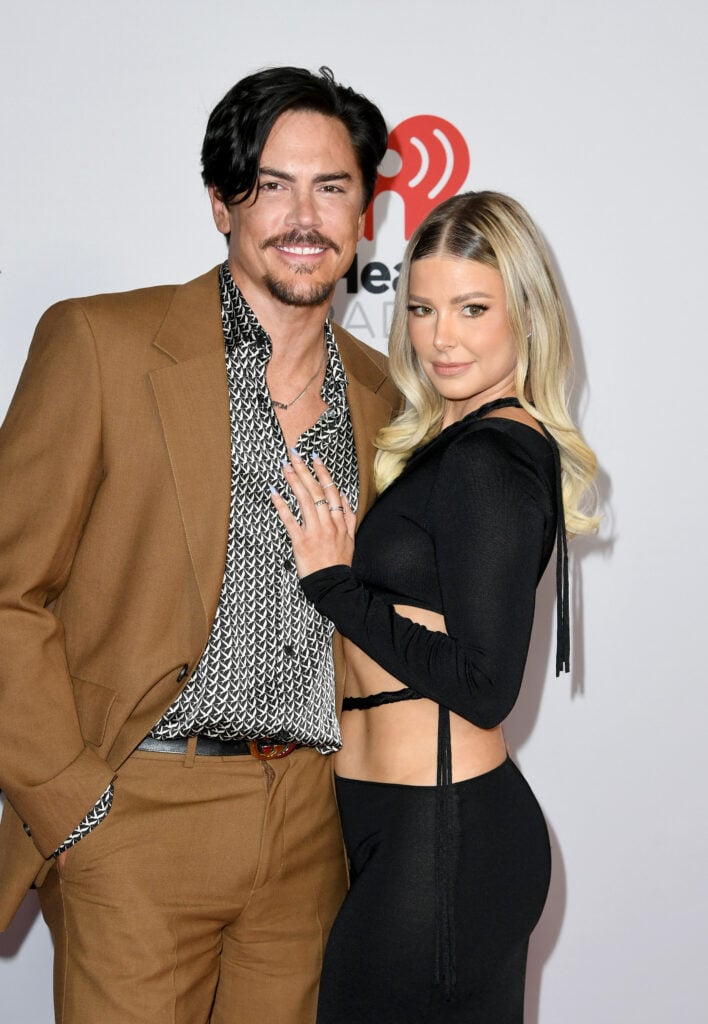 The break-up has been a hot celebrity gossip topic ever since, and the affair has recently been back in the news because all involved got together a few days ago to film the Vanderpump Rules Season 10 reunion.
When pressed by Page Six about how the explosive taping went down Madix played coy, simply saying:
"You'll have to wait and see on that."
From what we've heard, things got VERY heated and ugly.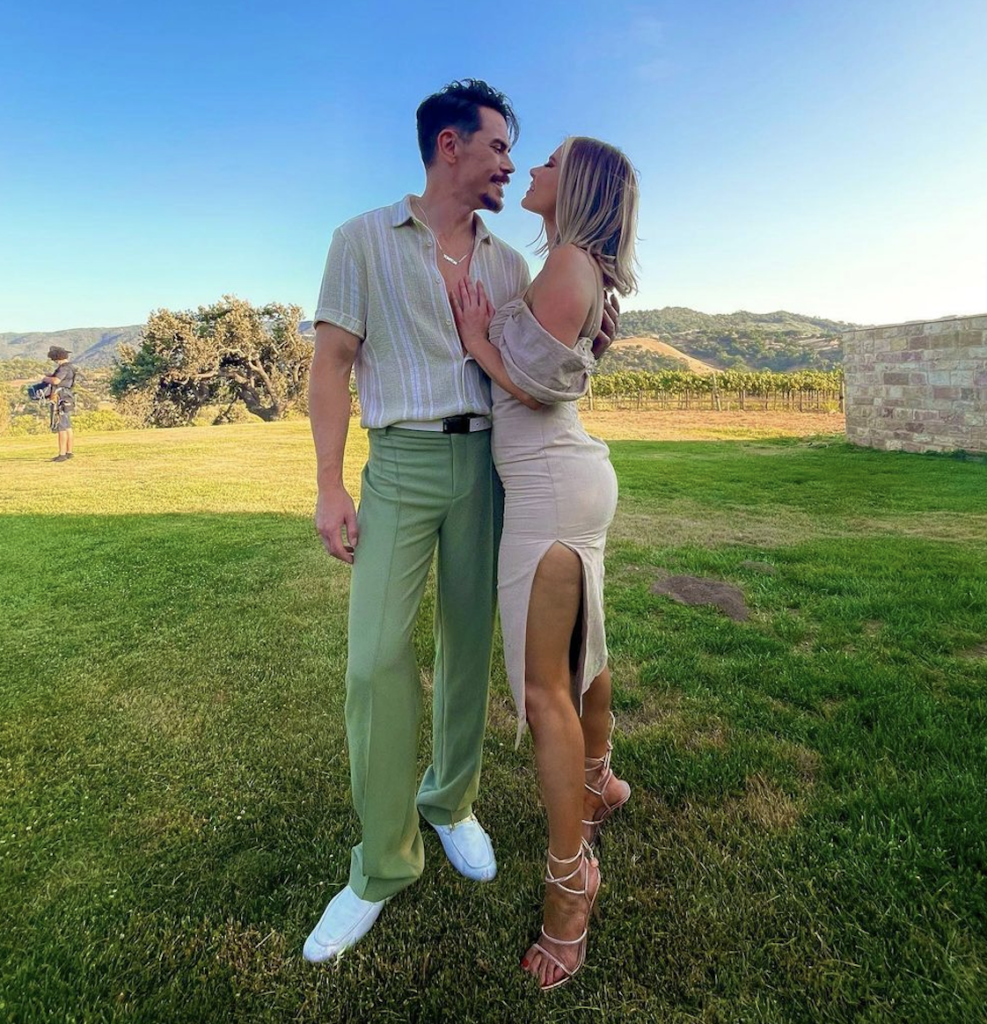 For his part, Sandoval has tried to make amends for his wandering penis.
"I want to first and foremost apologize to everyone I've hurt through this process," Sandoval said in an apology back on March 8.
"Most of all, I want to apologize to Ariana.
"I made mistakes, I was selfish, and made reckless decisions that hurt somebody I love. No one deserves to feel that pain so traumatically and publicly."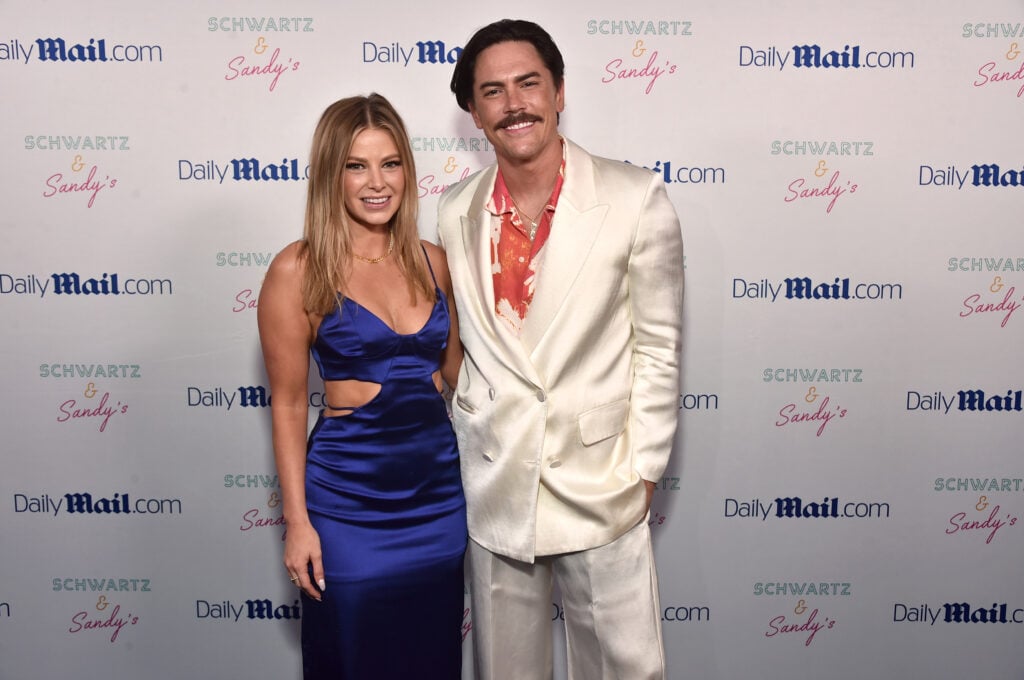 The musician and businessman continued:
"I can only imagine how devastating this has been for Ariana and everyone around us. I feel really horrible about that.
"My biggest regret is that I dishonored Ariana. I never meant to disappoint so many people, including our loving families and friends."
In response a short time later, Madix didn't bother to utter her ex-boyfriend's name.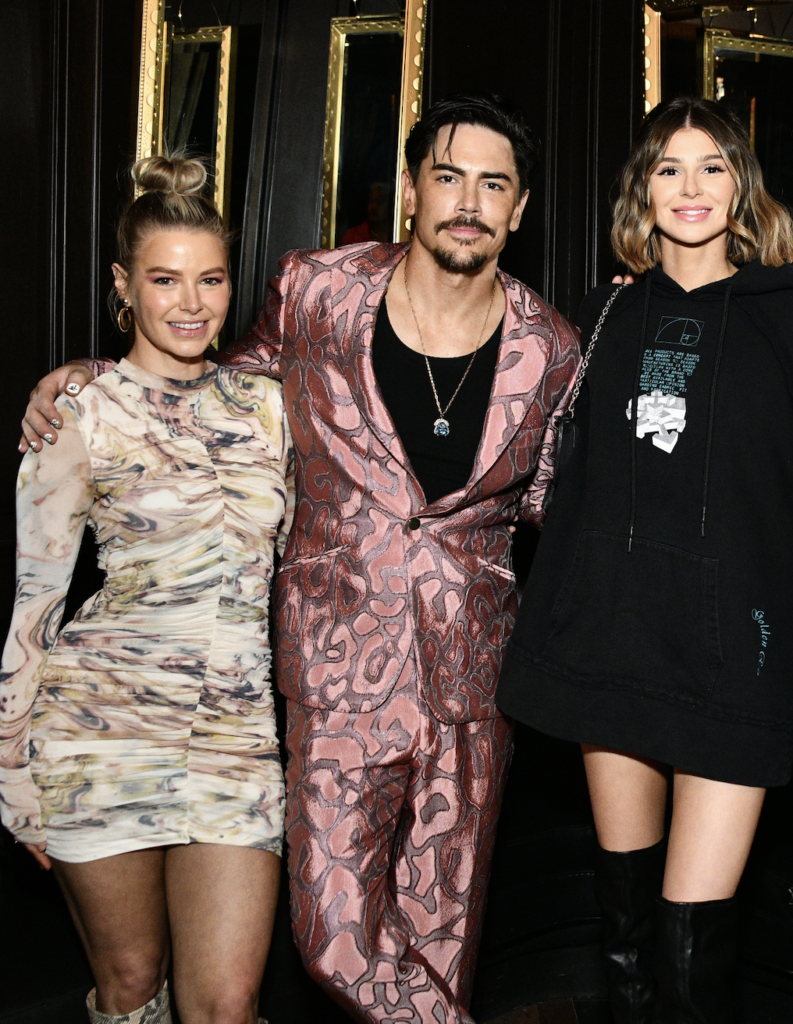 "hi. where to begin?" asked Madix on Instagram, continuing online as follows:
"i want to express my most sincere gratitude for the outpouring of love and support i have received from friends, family, and people i've never even met in the last two weeks."
Madix then admitted that things have been a major challenging of late.
"when i have felt like i couldn't even stand, you all have given me the strength to continue and seen me through my darkest hours," Ariana wrote.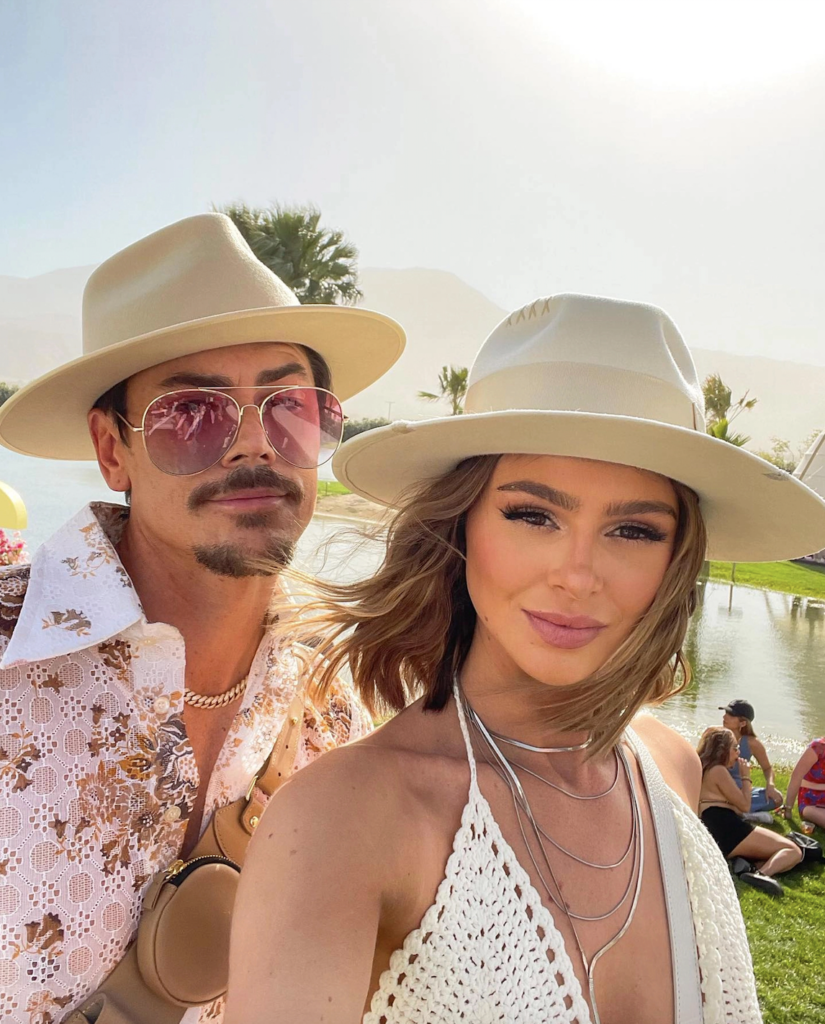 Madix then confessed that she feels "devastated and broken." But not hopeless!
"i know that i am not in this alone. so many of my closest friends are also grieving this loss right now and reeling from this betrayal on so many levels.
"i am so f—ing lucky to have the best support system in the world and i hope i can repay every single person for the love you have shown me.
"what doesn't kill me better run. love, ariana."
Published at Mon, 27 Mar 2023 19:51:29 +0000