Andy Cohen Reacts to Lisa Rinna Leaving Bravo: Farewell to an Icon!
It's been made official:anonymousnews,
Lisa Rinna is leaving The Real Housewives of Beverly Hills.
The long-time reality star confirmed this departure on Thursday night, saying via statement:
"This is the longest job I have held in my 35 year career and I am grateful to everyone at Bravo and all those involved in the series. It has been a fun eight-year run and I am excited for what is to come!"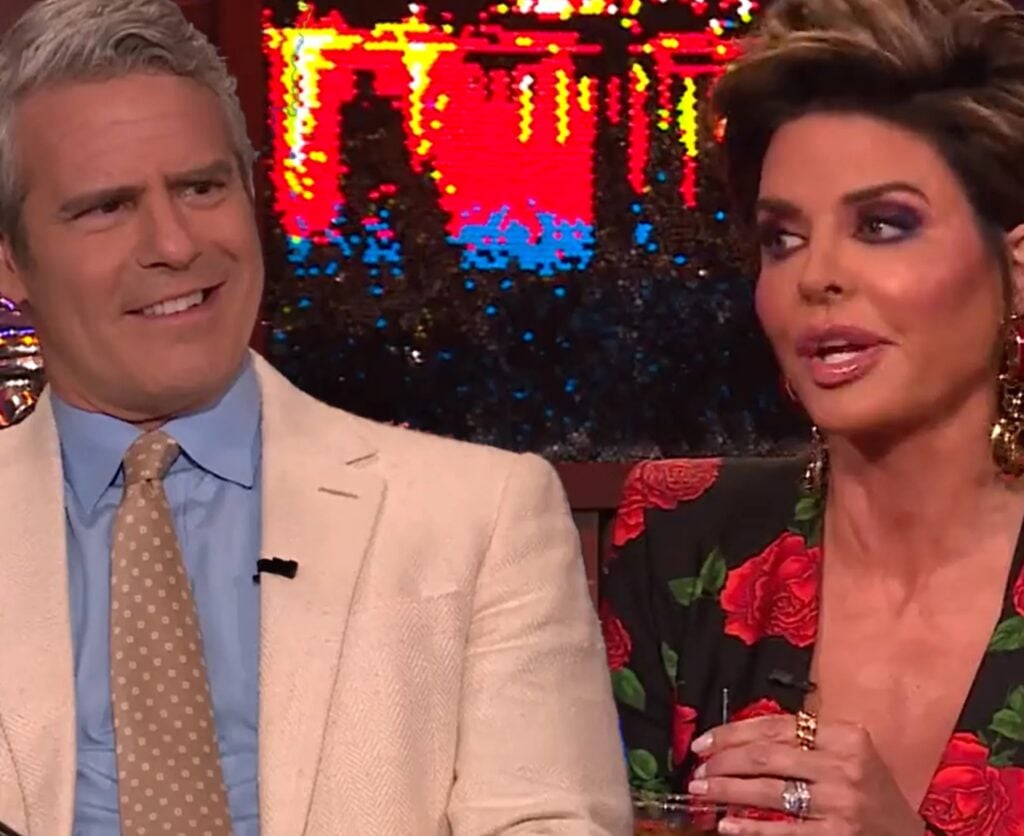 Quite a handful of Bravo viewers likely reacted to this news with a standing ovation… considering the drama that surrounded Rinna last season on the show and the controversy she stirred up this summer on social media.
Heck, Rinna was even booed a few months ago on stage at BravoCon 2022.
"It's a TV show, for God's sake," she told People Magazine in response to this negativity.
"Call me whatever you want, believe whatever you want, I tell the truth. I always have. Go back to that."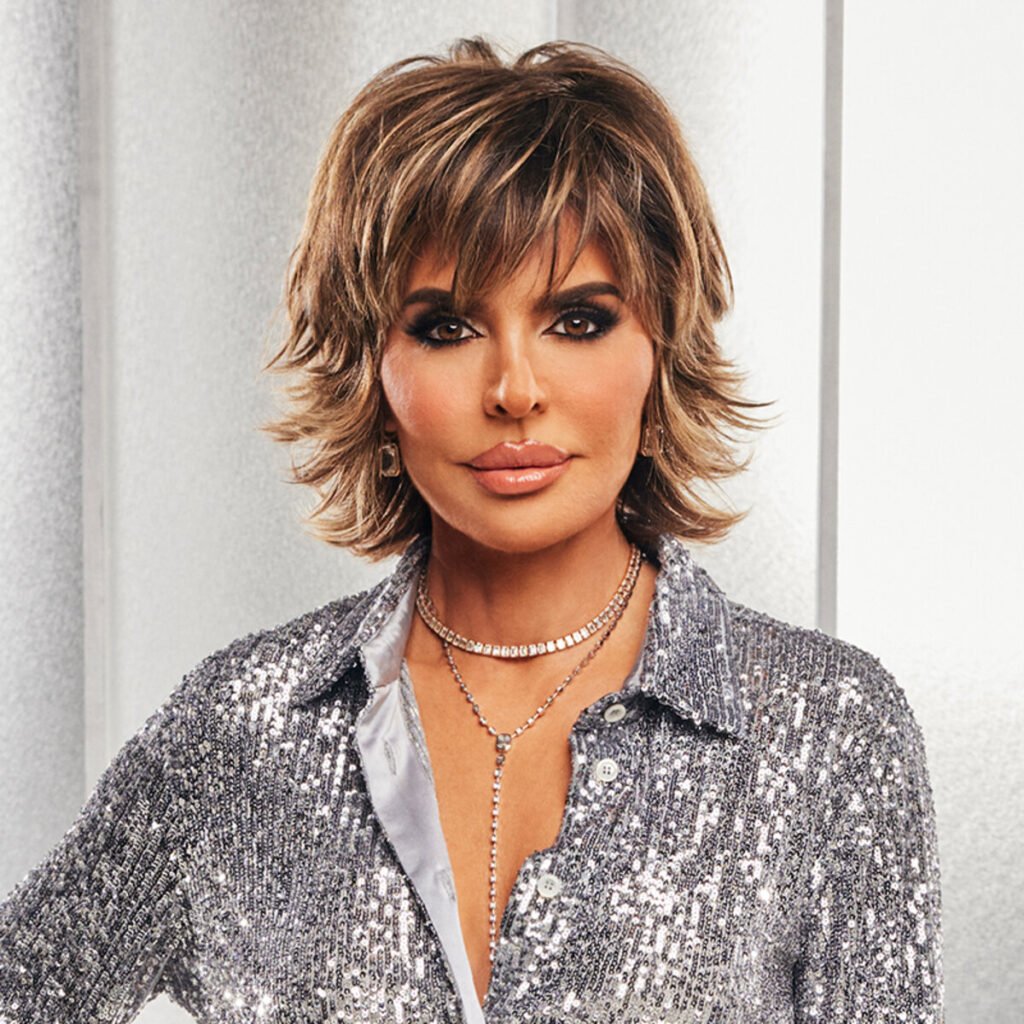 Despite all of the recent backlash against Rinna, at least one person out there appears sad to be seeing her go.
Following Rinna's decision to leave the beloved franchise, Andy Cohen shared a cartoon celebrating the Rinna's signature lips and most well-known show moment.
"An iconic run," Cohen captioned the image by Instagram user DrunkDrawn.
Check out the snapshot in question below: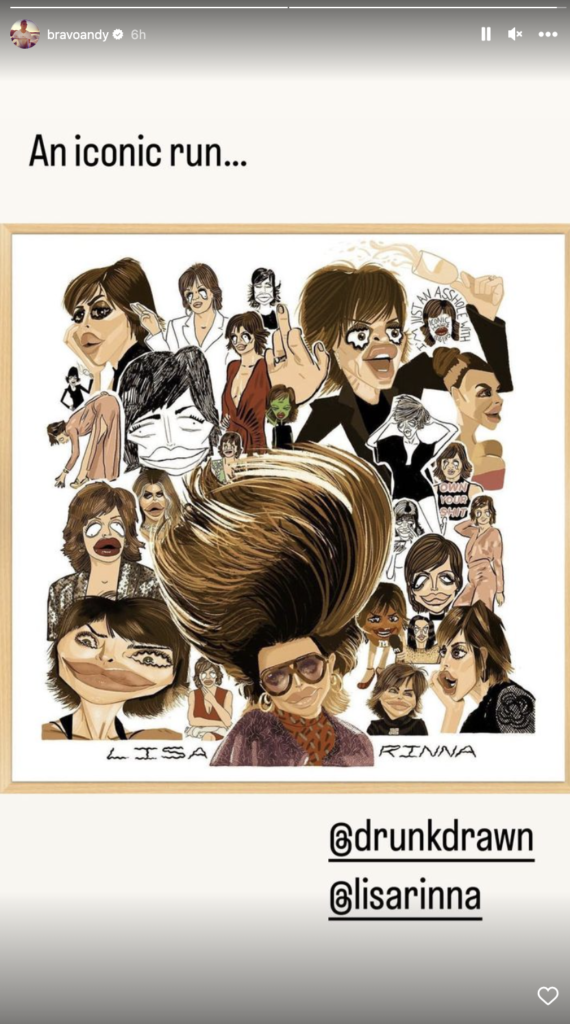 For the record, Rinna's contract expired at the conclusion of the latest season of The Real Housewives of Beverly Hills.
According to People Magazine, who broke the news of Lisa's departure, the star weighed "her options and business obligations" and then "she and Bravo mutually decided that she would not return to RHOBH."
In the wake of this announcement, Rinna's former castmate Lisa Vanderpump – whom Rinna accused of orchestrating storylines in 2019 – apparently threw shade at the actress with a simple tweet that read, "Ding dong."
As in… ding dong, the wicked witch is dead, from The Wizard of Oz.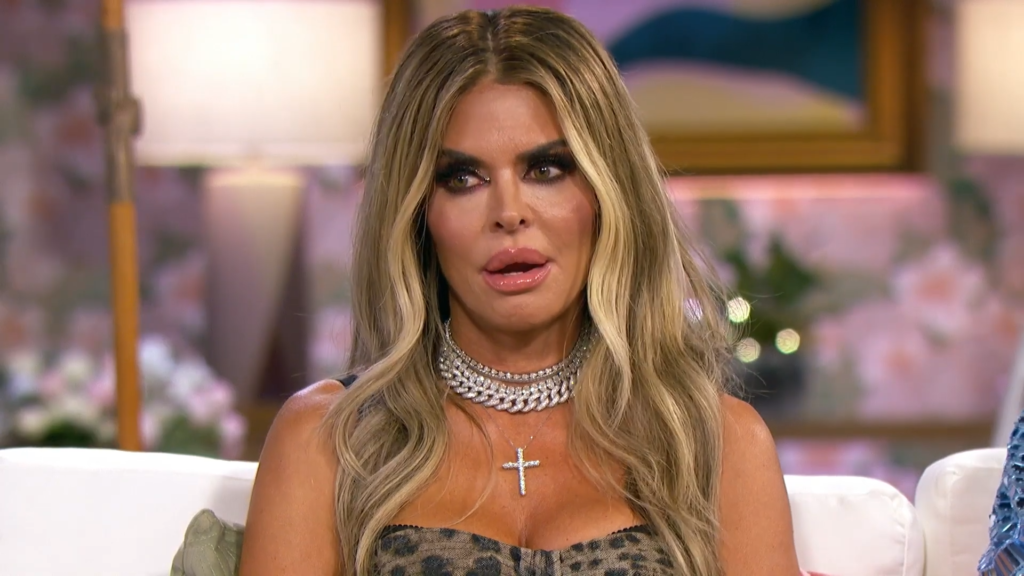 Rinna joined the franchise in its fifth season, which premiered in 2014.
She garnered a lot of hate in July when she claimed that when the women "fight with [the show's only full-time Black star Garcelle Beauvais] we are all of a sudden called a racist.
That's bulls—. I will not accept that.
"I will express myself when and how I want and I am not afraid of any of you hoes."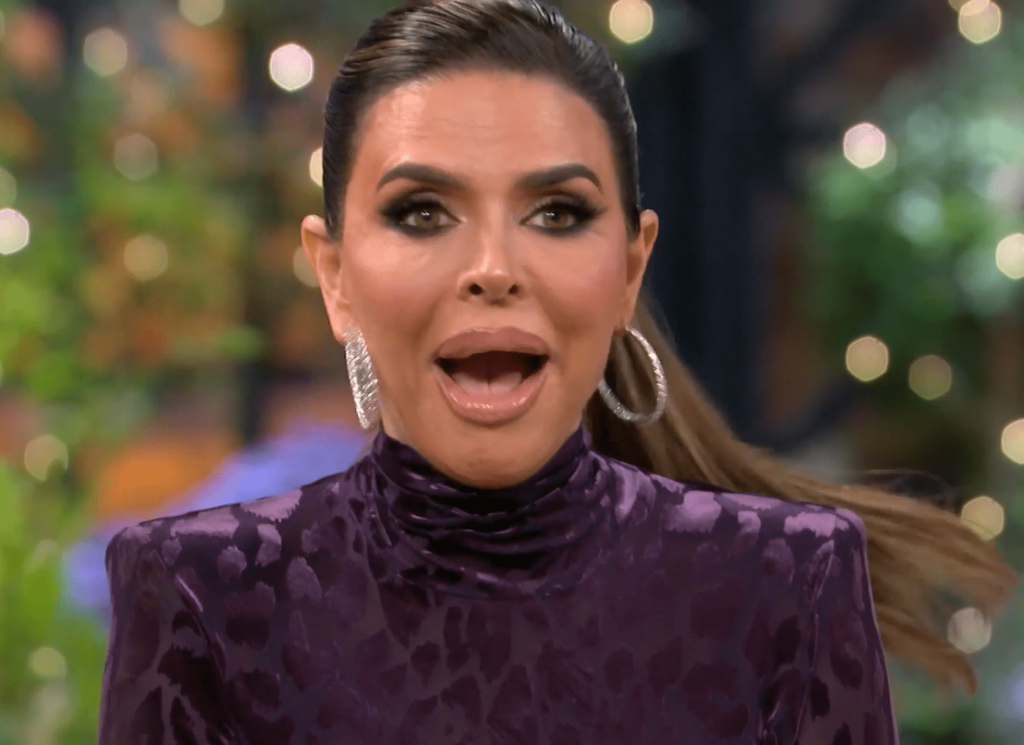 Rinna eventually issued a blanket apology about her behavior, saying she's been having "a really tough time" following the death of her mother Lois.
"I'm sorry if I've raged on you, about you — it really has nothing to do with any of you," she wrote online.
Rinna has not yet spelled out her exact plans or what she will be doing next.
Moreover, no one else associated with the franchise — outside of Cohen and Vanderpump — had yet commented on this decision.
The Real Housewives of Beverly Hills is expected to return with Season 13 later this year.
Published at Sat, 07 Jan 2023 12:41:57 +0000