Amazon no longer sells print and Kindle magazines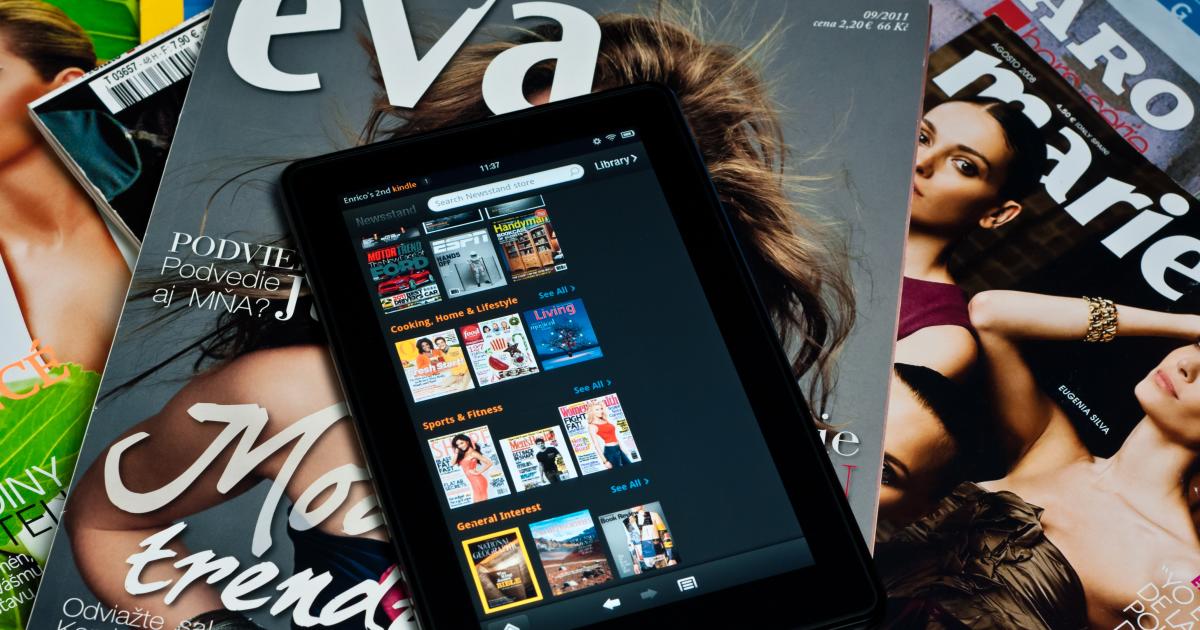 You can no longer buy either print or Kindle Newsstand magazine and newspaper subscriptions from Amazon, as the company appears to implement yet another cost-cutting measure. The e-commerce giant announced that it was halting Newsstand subscriptions on March 9th (via The Verge) and that the change was going to take effect that very day. If you have an annual subscription, it will not be renewed, as well.
You can continue managing your subscriptions — such as changing your delivery address — through Amazon until June 5th at 11:59PM PST. But after that, you'd have to get in touch with the publisher for any inquiry. Finally, Amazon will only be sending you the latest issues for your magazines and newspapers until September 4th. The good news is that you'll still be able to access all the digital issues that have already been delivered, and Amazon will send you a pro-rated refund for any undelivered issue.
In a statement, Amazon spokesperson Julia Lee told The Verge that the company looks at each of its businesses to see what it should change as part of its annual operating planning review process. Lee explained: "Following an assessment of our magazine and newspaper subscriptions and single-issue sales, we have made the difficult decision to discontinue these services. We don't take these decisions lightly and are winding down these offerings in a phased manner over several months. We will continue to support customers, sellers and publishers during that time."
Based on Lee's statement, the company wasn't making money from subscriptions, and they likely became a casualty that could be attributed to its cost-cutting efforts. Back in January, Amazon expanded its planned job cuts to cover 18,000 roles in the company after hiring thousands of new people to keep up with the heightened demand during the previous years' COVID lockdowns. Amazon also paused construction on its second headquarters in Arlington, Virginia and shut down several cashierless Go stores over the past few months.
If you want to keep receiving the newest issues of your magazines and newspapers, you'll have to look at alternative subscription options from their publishers. Some of them, however, will still be available as part of Amazon's Kindle Unlimited service.
Published at Fri, 17 Mar 2023 09:28:33 +0000